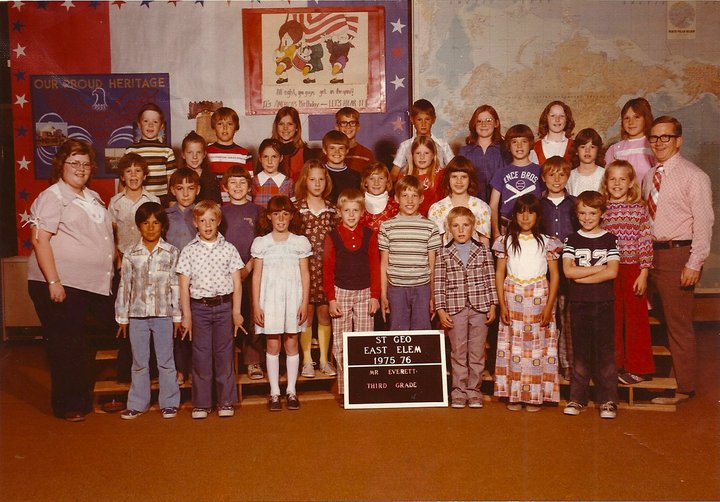 Mr. Robert Everett's 1975-1976 third grade class at East Elementary School in St. George, Utah.

Back row (left to right): Eric J. Evans, Kirk Mountford, Paula Manuele, Millard Wild, Vaughn Hawks, Julie Wood,
Kim Siler, Renae ???
Third row (left to right): Gina Scott, Lorelei Morwood, Kevin McClaws, Beverly McArthur, Shawn Webb,
Margarette "Margo" Adair
Second row (left to right: James McCowsky, Rodger Beets, Richard Hafen, ???, Leslie Larson, Marlie Graves,
Chad Williams, Shelly Barlow
Front row (left to right): Greg "Chico" Torres, Troy Wilkinson, Lynnette Foremaster, Jimmy Higley, Tyler Crosby,
Marty Lee, Julie Bundy, Kendall Petty
Mr. Robert Everett is standing on the right side and ??? is standing on the left side.

Photo contributed by Leslie Larson Andrus on 8/22/2014.