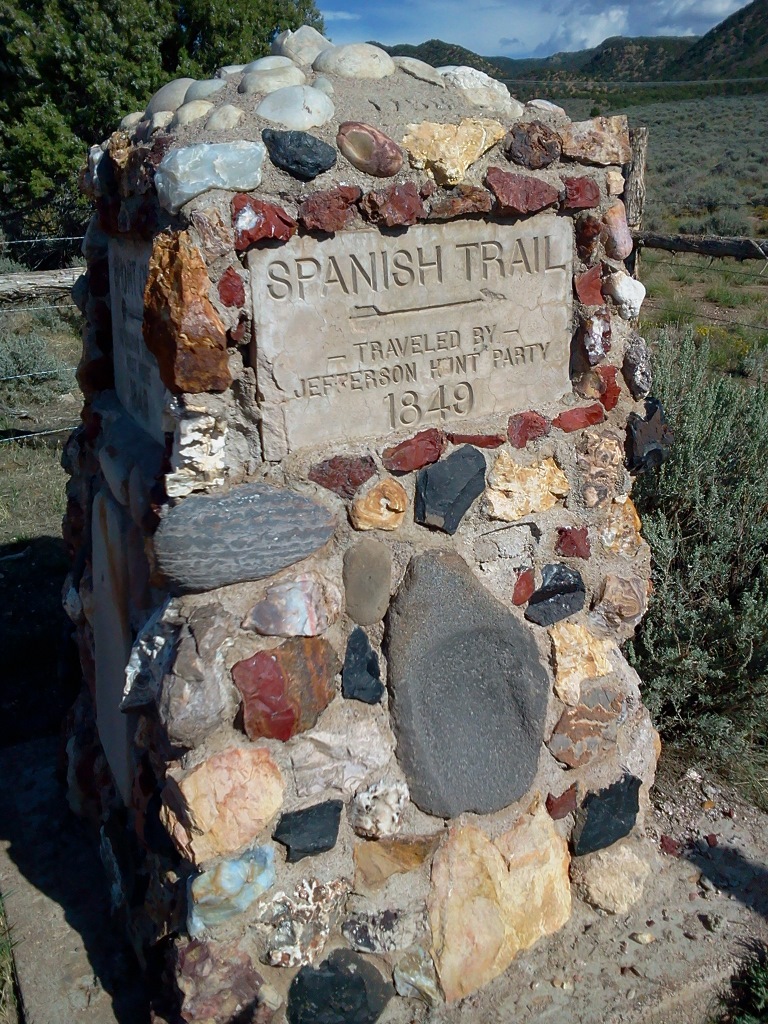 Photo of the west face of the Jefferson Hunt monument.

The text cut into cement says "Spanish Trail: Traveled By Jefferson Hunt Party 1949" and has an arrow pointing south.

Located next to an interpretive plaque at:
37° 36' 16.98" North Latitude, 113° 36' 35.66" West Longitude
37.6047° North Latitude, 113.6099° West Longitude
5,516 feet (1,681 meters) MSL
33 feet south of the Washington/Iron County border

See the north face on WCHS-02320.

Photo taken 8/29/2012 and contributed by Nancy Harrison Williams on 3/11/2014.