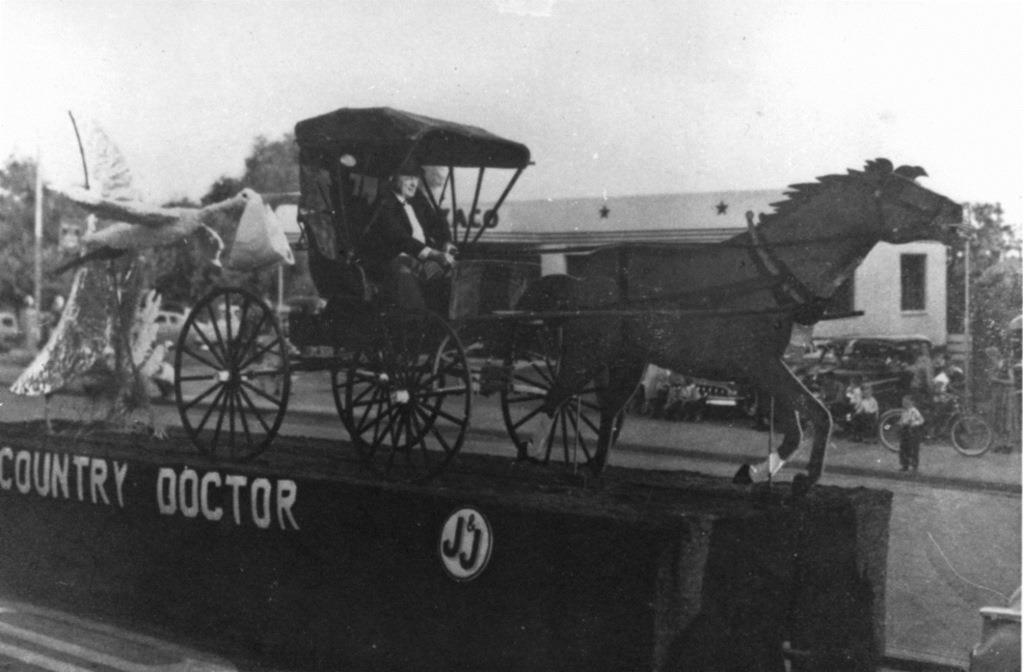 Photo of the "Country Doctor" float that won first place in the 1953 Western Parade.
The doctor was Dr. Wilford J. Reichmann and the float was entered by J & J Mill and Lumber.

For the version of this photo that appeared in the 1954 Dixie Roundup booklet, click here.

Photo from the Bart Anderson Collection was contributed by Dixie State University on March 23, 2013.