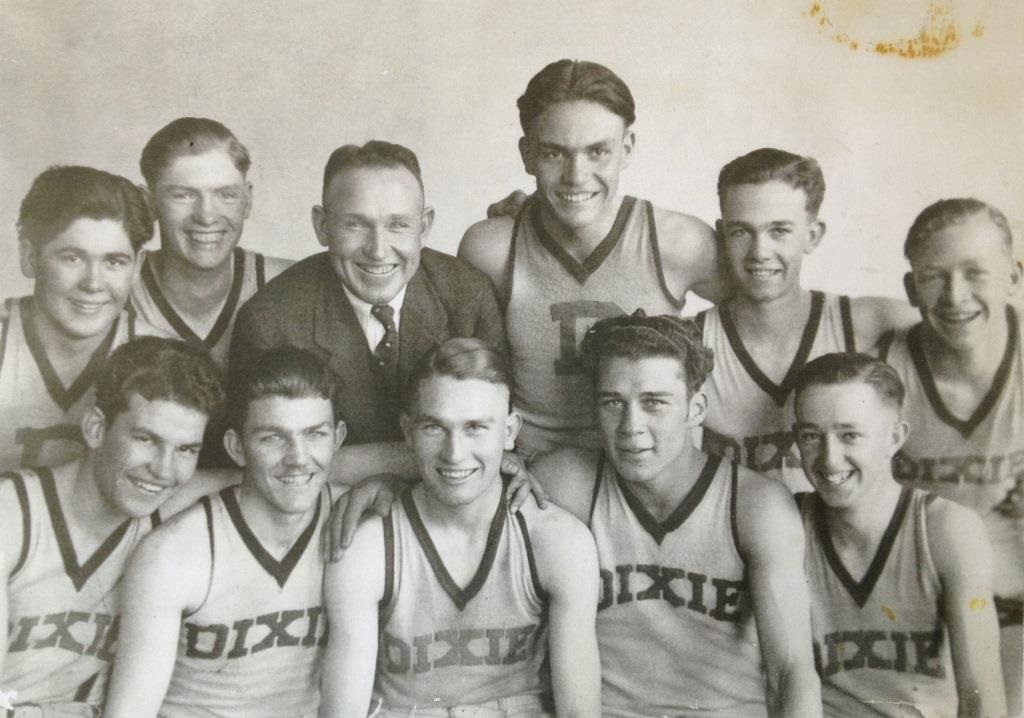 Photo of the 1928-1929 Dixie High School basketball team.
Back, left to right: Andrew Pace, Jim Andrus, Coach Lee Hafen, Hamblin Pratt, Horace McArthur, and Rex Nelson.
Front, left to right: Cecil Gates, Kenneth Cox, Elwood Romney, Rulon Pectol, and George Snow.

This team went undefeated until losing the state championship game to Granite High School.

For a higher resolution version, click here.

This is another version of, WCHS-01375.

Photo contributed by Richard & Marti Hafen on 5/7/2013.