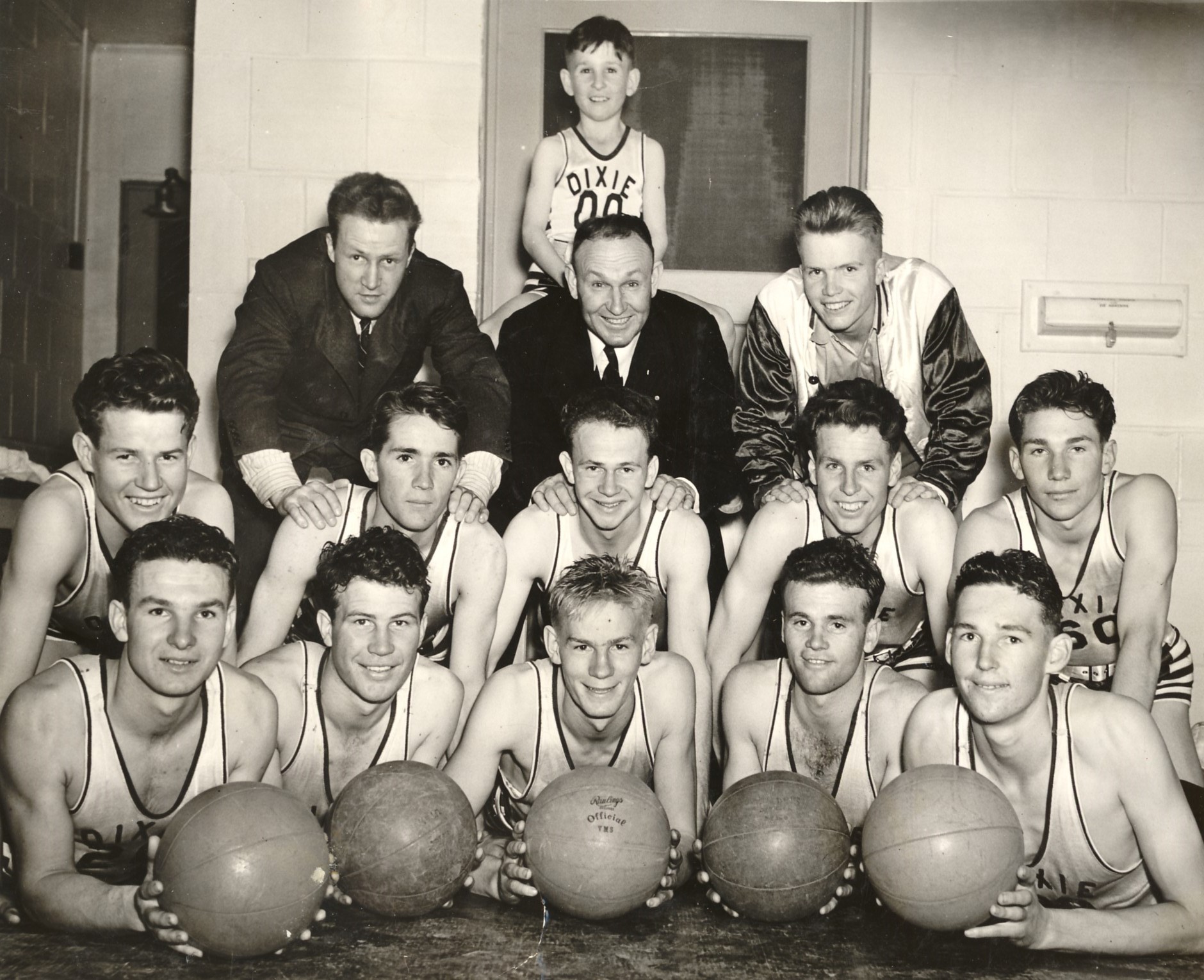 Photo of the 1940 Dixie High School "Flyers" basketball team.

Top: Stanley Hafen (the mascot)
Back Row (left to right): Gus Shields (assistant coach), Leland Hafen (coach), and Junior Nielson
Middle Row (left to right): Weston Seegmiller, Wendell Tobler, Herbert Pitchfonth, Arlo Hafen, and Leshastre Frei
Front Row (left to right): Elvin Hafen, Gray Wilkens, Volma Heaton, Max Gentry, and Banard Hafen

They played for the state championship, but lost the final game to Ogden High School.

Photo contributed by Richard & Marti Hafen on 5/7/2013.