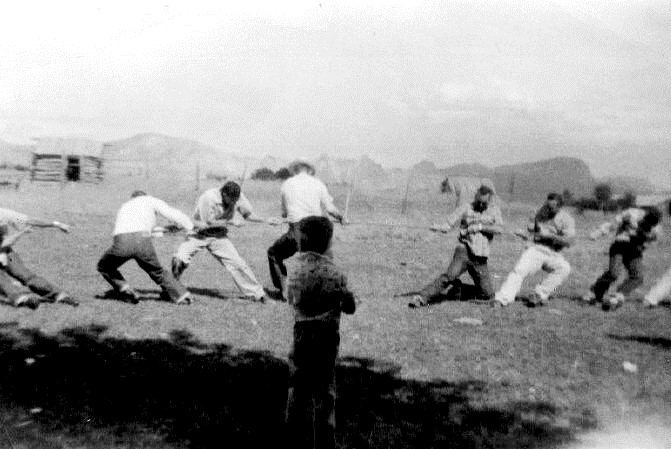 Photo of a 4th of July tug-of-war in the meadow back of the Penn Taylor Home in New Harmony.

The photo was taken on July 4, 1958 and printed in April of 1959.

For the original uncropped version, click here.

Photo contributed by New Harmony Heritage on April 25, 2013.