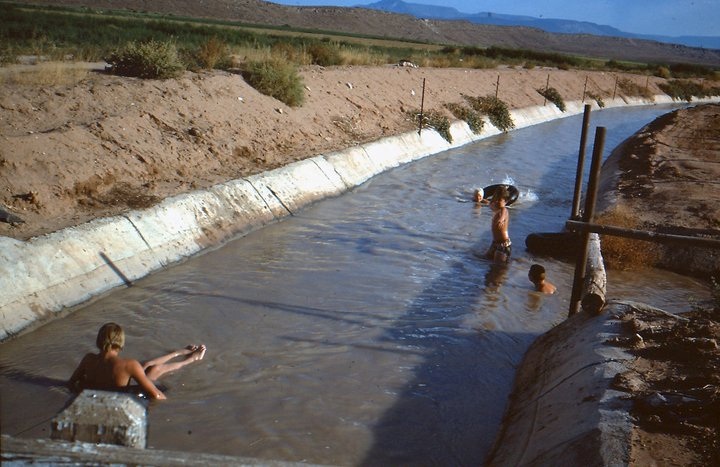 Photo of four children playing in the Washington Fields Canal.
Near to far: Mark Andrus (sitting in an inner tube), Brock Andrus (in the side canal), Jeff Andrus (standing),
and Scott Andrus (swimming with an inner tube).

Photo taken by Lee Andrus and contributed by Leslie Larson Andrus on 11/15/2012.