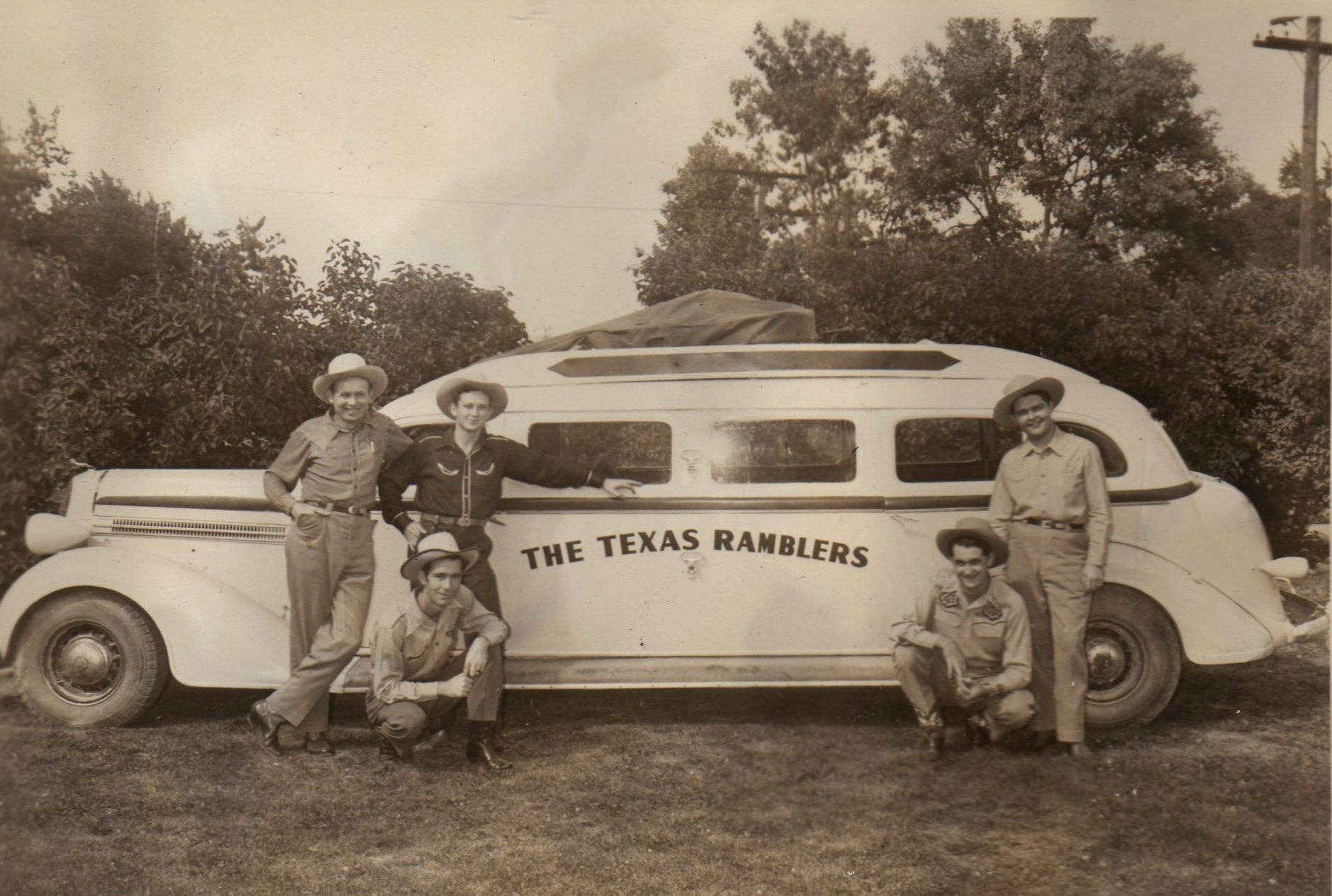 Photo of the western band, The Texas Ramblers, with their car.

During the 1940s, The Texas Ramblers visited St. George and performed at dances. They also had a thirty minute radio program Saturdays on KSUB in Cedar City. Larry & Clark Nelson met the group in the mid-1940s and were given this picture.

Photo contributed by Clark Nelson on 6/15/2012.