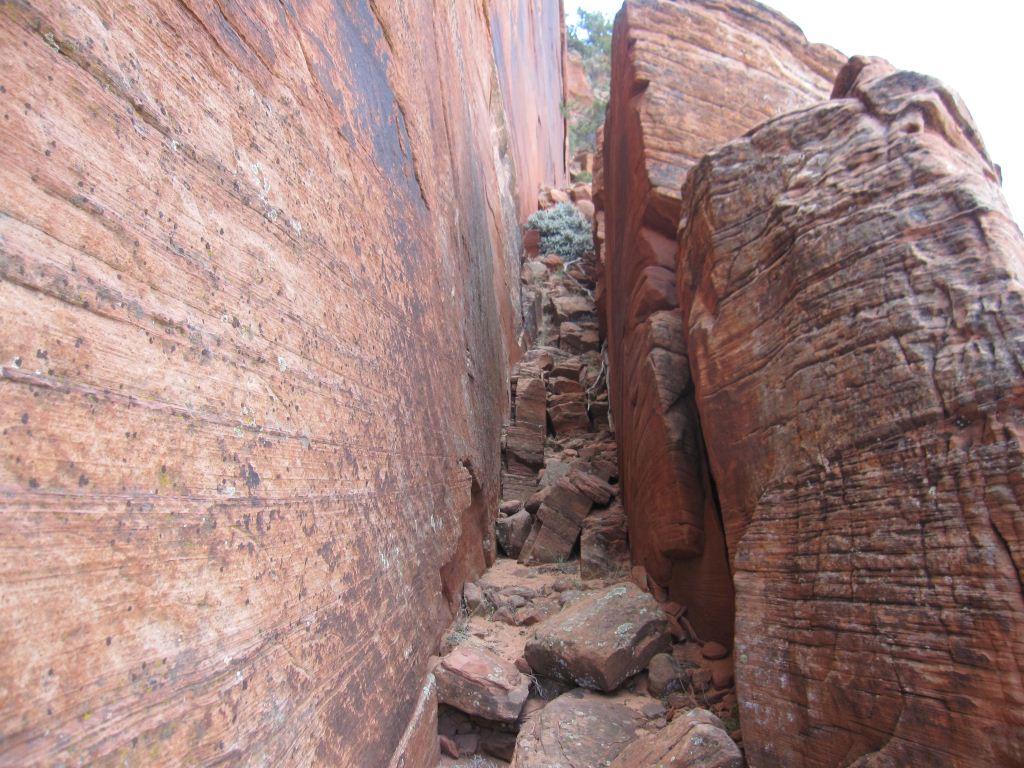 Photo of a narrow slot canyon northwest of the old Shunesburg Mail Drop and running west toward Transview Mountain.

On a rock wall in this slot canyon, there are some old names chiseled into the sandstone, the oldest dating back to 1878. See WCHS-01492, WCHS-01493, WCHS-01494, and WCHS-01495.

Photo taken 5/26/2012 by Randy Johnson and contributed on 5/27/2012.