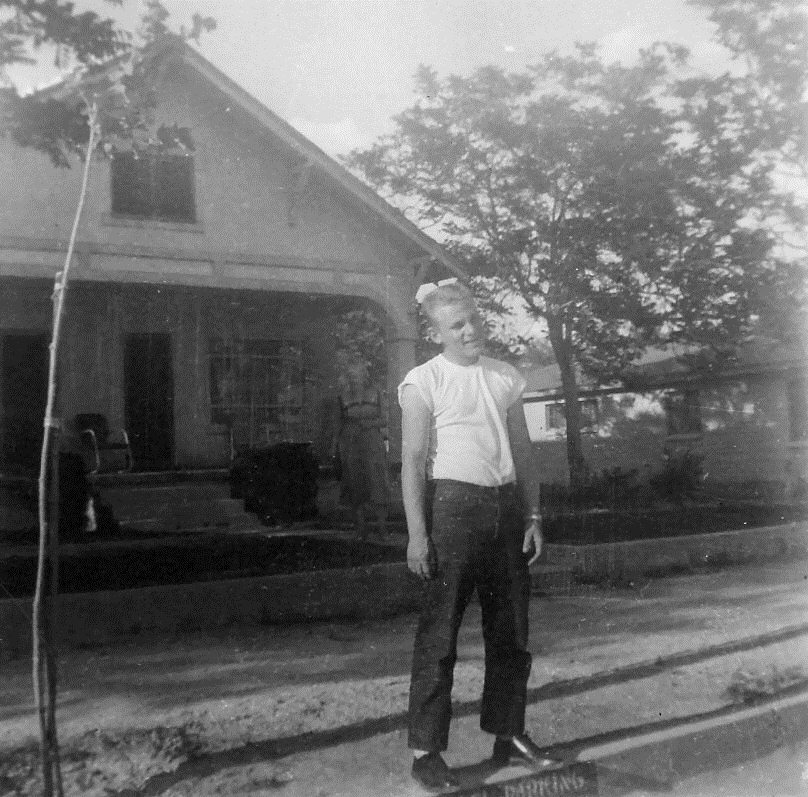 Photo of Clark Nelson in front of his home at 359 East 100 South in St. George. His grandmother, Euphemia "Famie" Miles Nelson Whipple Prince, is seen in the background.

The photo was taken in 1958 while Clark was home on leave from the Air Force and clowning around. The camera is looking toward the northeast.

Contributed on April 13, 2012 by Clark Nelson.