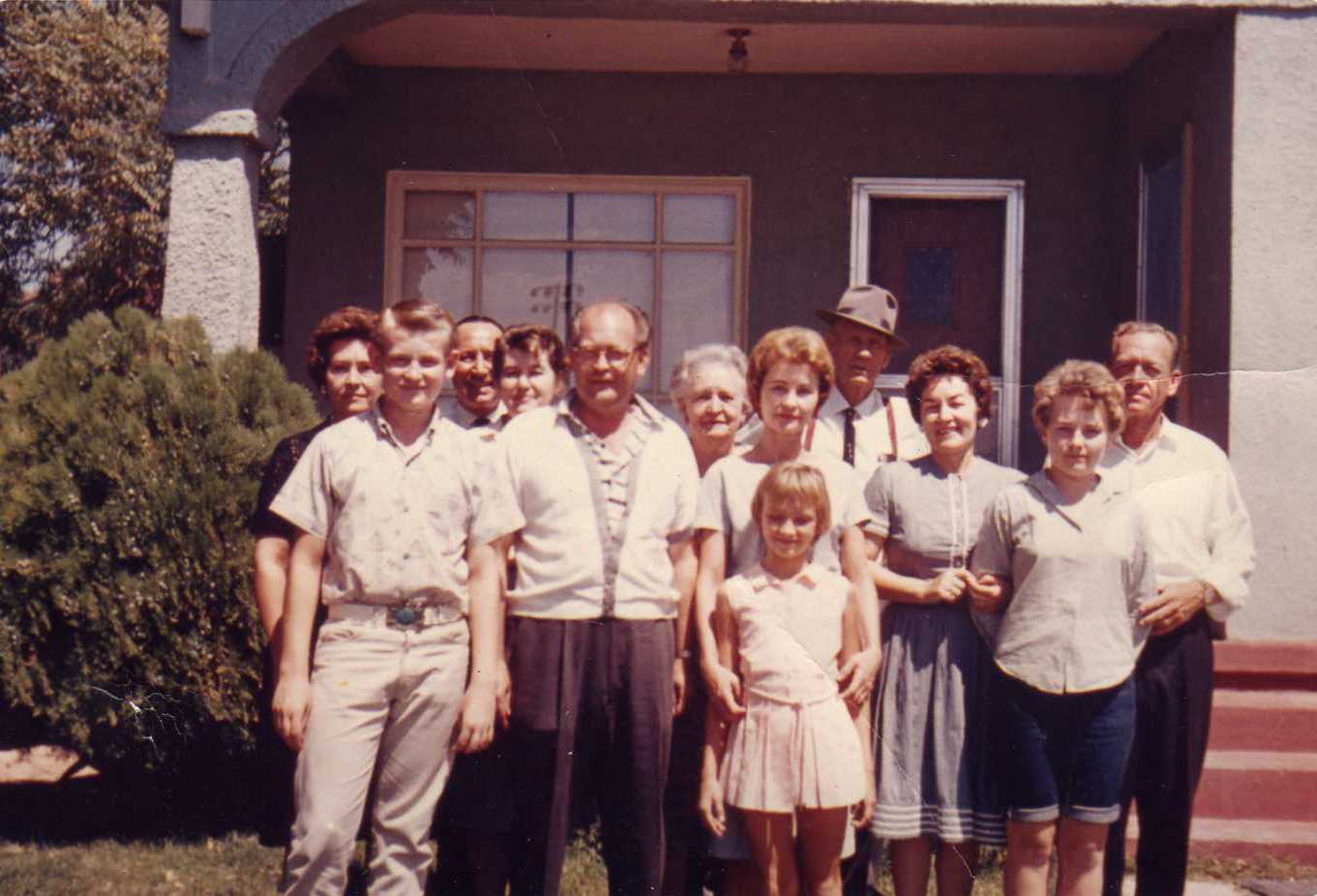 Photo of the a group of Rex Nelson family relatives.

Left to right: Alice Nelson Milne, Ray Nelson (Miles and Melba Nelson's son), Frank Milne, Melba Swapp Nelson, Miles Nelson, Euphemia "Famie" Miles Nelson Whipple Prince, Evelyn Nelson Hunt (with daughter Teri Ann Hunt in front), J. L. Whipple, Cleo Higgins Nelson Waite, Beverly Nelson, and Rex Nelson.

The photo was taken sometime around 1962 in front (west side of the south face) of the Rex Nelson home at 359 East 100 South in St. George. The camera is pointing north.

Contributed on April 9, 2012 by Clark Nelson.