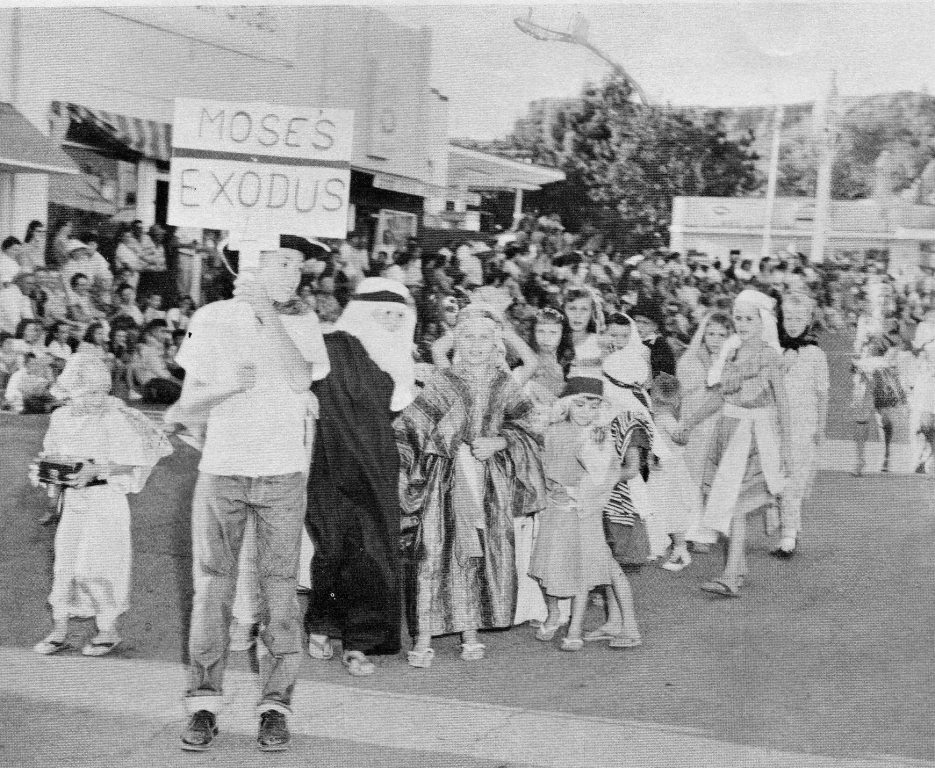 Photo of some kids in a parade on north Main Street in St. George.

The Big Hand Cafe is across 100 North on the right side of the photo.
To the left of it is the UTOCO Service Station.

The camera is looking northnorthwest. The photo was probably taken in September of 1960.

Contributed on March 29, 2012 by Clark Nelson.