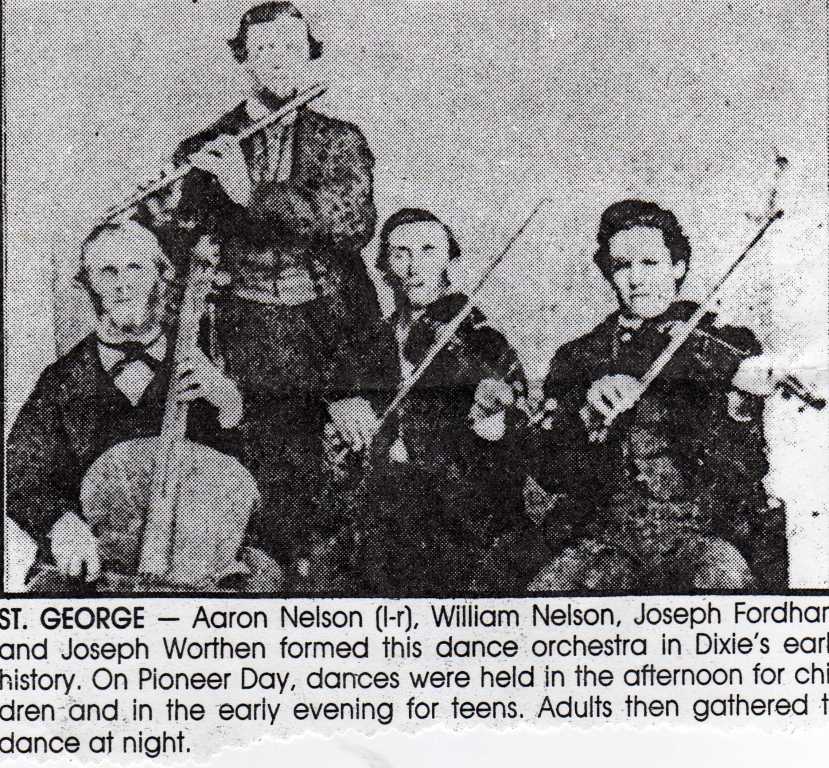 Photo of a newspaper clipping about an early Dixie dance orchestra.
Left to right: Aaron Nelson, William Nelson, Joseph Fordham, and Joseph Worthen.

On Pioneer Day, dances were held in the afternoon for children and in the early evening for teens. Adults then gathered to dance at night.

Contributed on March 11, 2012 by Clark Nelson.