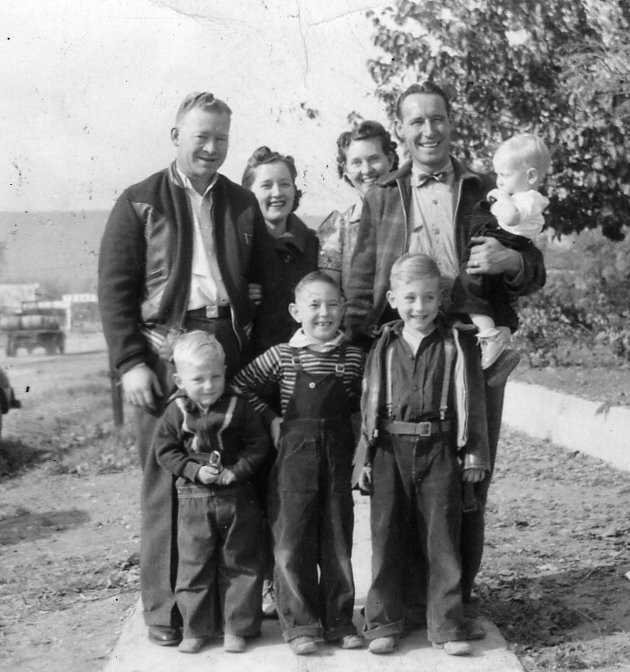 Photo of the Rex & Cleo Nelson Family and the Frank & Alice Milne Family.
Adults standing from left to right: Rex Nelson, Cleo Higgins Nelson, Alice Nelson Milne, and Frank Milne.
The child being held is Howard Milne, son of Frank & Alice Milne.
Children standing in front from left to right: Clark Nelson, Donald Milne, and Larry Nelson.

The photo was taken around 1940 on the north side of 100 North between 200 and 300 East in St. George. The family was facing east and the camera facing west.

Contributed on March 10, 2012 by Clark Nelson.