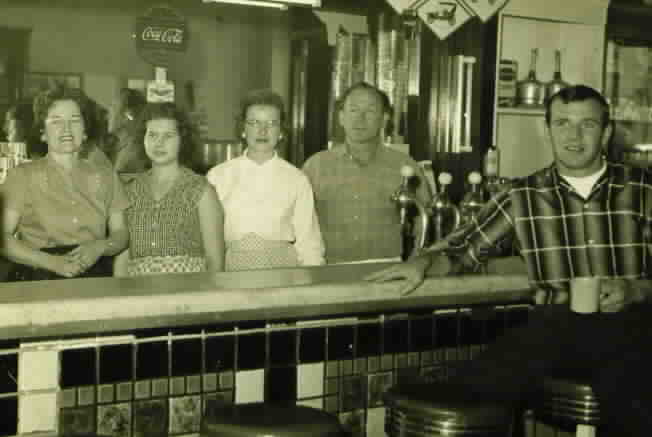 Photo of people at the counter of Rex's Fountain in St. George.
Proprietors, Rex (right) & Cleo (left) Nelson are behind the counter with two Strickland sisters (who were living in Veyo) between them. An unidentified Dixie College student customer is in front of the counter.

This photo was taken in 1957.
Rex's Fountain was a very popular malt shoppe & burger joint in the 1950s.

Contributed on March 7, 2012 by Clark Nelson, Rex & Cleo's son.