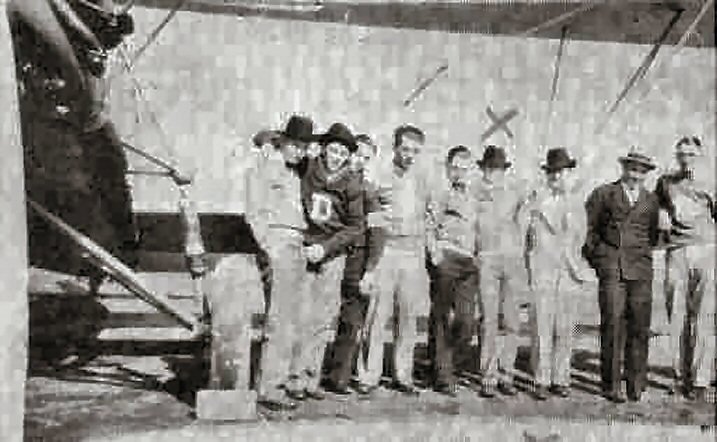 Photo of the 1928-1929 Dixie High School basketball team at the St. George Municipal Airport in 1929.
Kenneth Cox is wearing the dark hat and a dark sweatshirt with a white block letter "D". He's seen third from the far left.
Elwood Romney is standing at far right.
The first man to Romney's left is Coach Lee Hafen.
The second man to Romney's left might be John Higgins.

Contributed on March 7, 2012 by Clark Nelson.