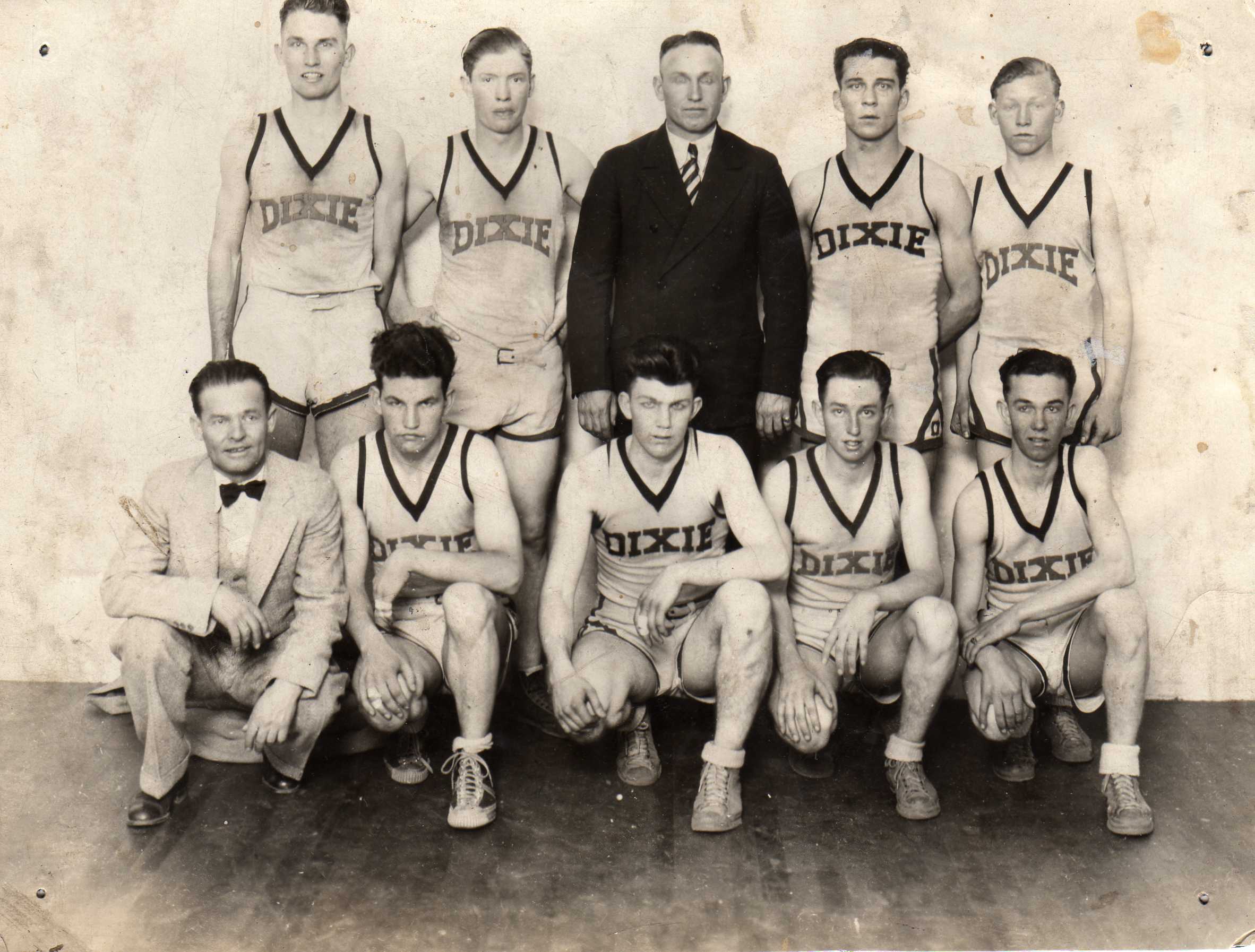 Photo of the 1928-1929 Dixie High School basketball team.
Standing, left to right: Elwood Romney (team captain), Jim Andrus, Coach Lee Hafen, Rulon Pectol, and Rex Nelson.
Kneeling, left to right: John Higgins, Cecil Gates, Kenneth Cox, George Snow, and Horace McArthur.

This photo was taken on March 16, 1929 after losing the state championship game to Granite High School, 36-29.
The team was undefeated that year, including the first three games of the state tournament against Lehi High School,
Bingham High School, and Springville High School.

Contributed on March 7, 2012 by Clark Nelson, John Higgins' grandson and Rex Nelson's son.