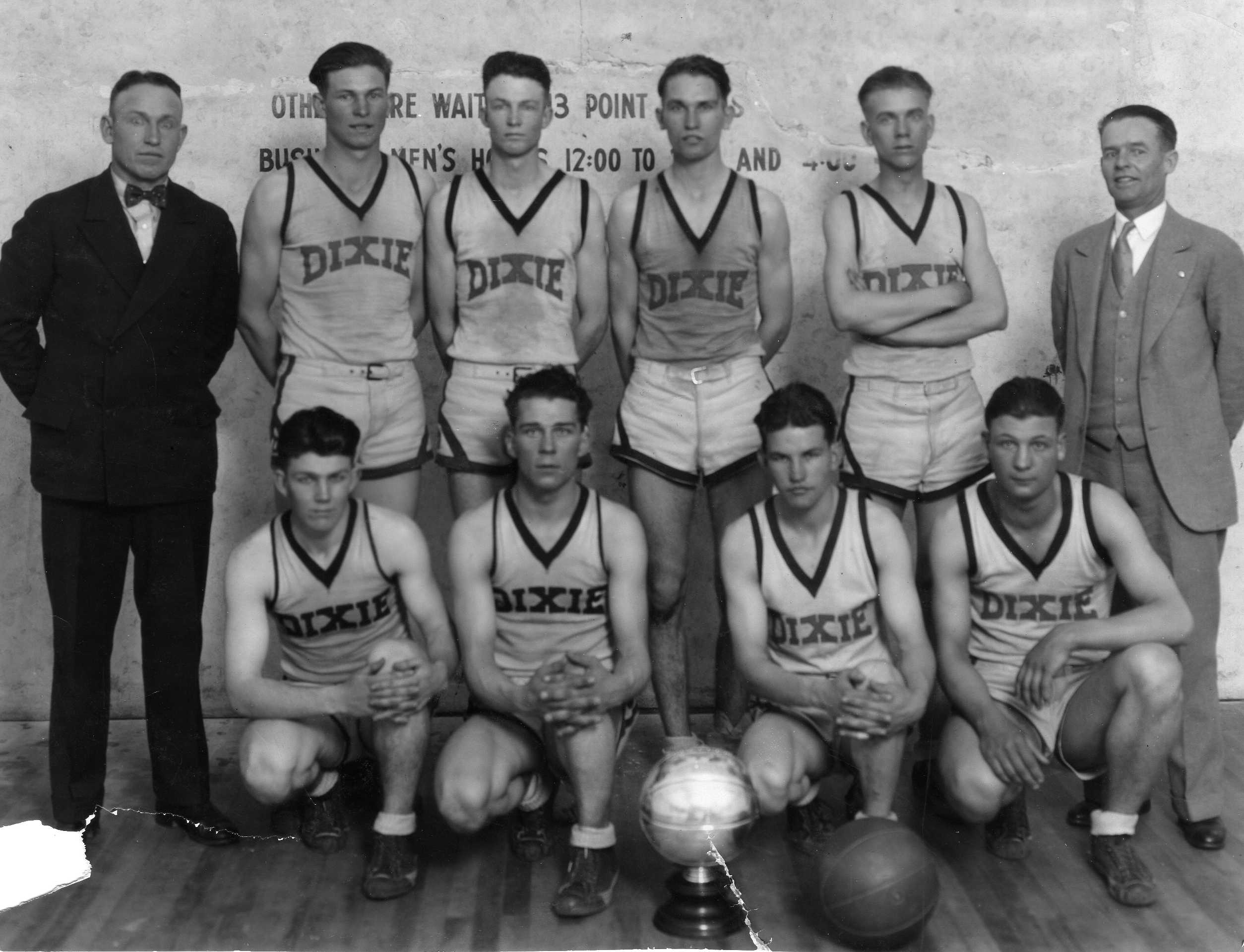 Photo of the 1927-1928 Dixie High School basketball team.
Standing, left to right: Coach Lee Hafen, Preston Hafen, Lorraine Cox, Elwood Romney, Karl Stratton, and John Higgins.
Kneeling, left to right: Kenneth Cox, Rulon Pectol, Cecil Gates, and Reed Wittwer.

The picture was taken in 1928 after winning the consolation game in the national high school tournament in Chicago, Illinois. The trophy can be seen in the foreground.

Also see WCHS-01365.

Contributed on March 6, 2012 by Clark Nelson, John Higgins' grandson.