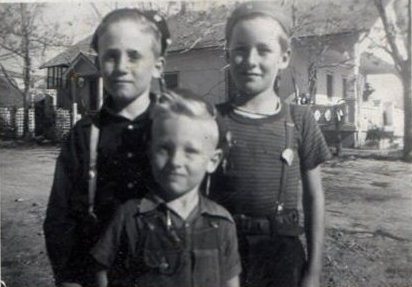 Photo of three kids with the Rex Nelson home in the background.
The kids are (left to right) Larry Nelson (who died in 1947), Clark Nelson (Larry's 8 year old brother), and Dick Bracken (Larry's friend).

The photo was taken in 1945 in the front yard of the Bracken home just west of the Nelson home. The camera is looking northeast.

Contributed on March 5, 2012 by Clark Nelson, Rex Nelson's son.