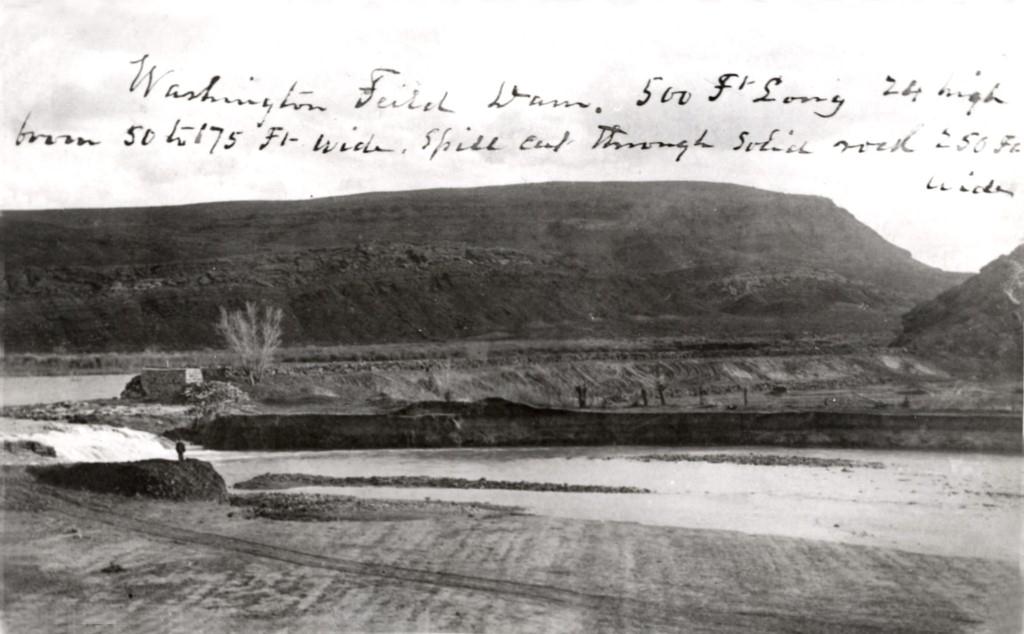 Photo of the Washington Field Dam.

The writing on the photo indicates the dam was 500 feet long, 24 feet wide, and from 75 to 175 feet wide. The spillway was cut through solid rock and was 250 feet wide.

For a higher resolution version of this photo, click here.

Contributed on January 12, 2012 by the Dixie State College.