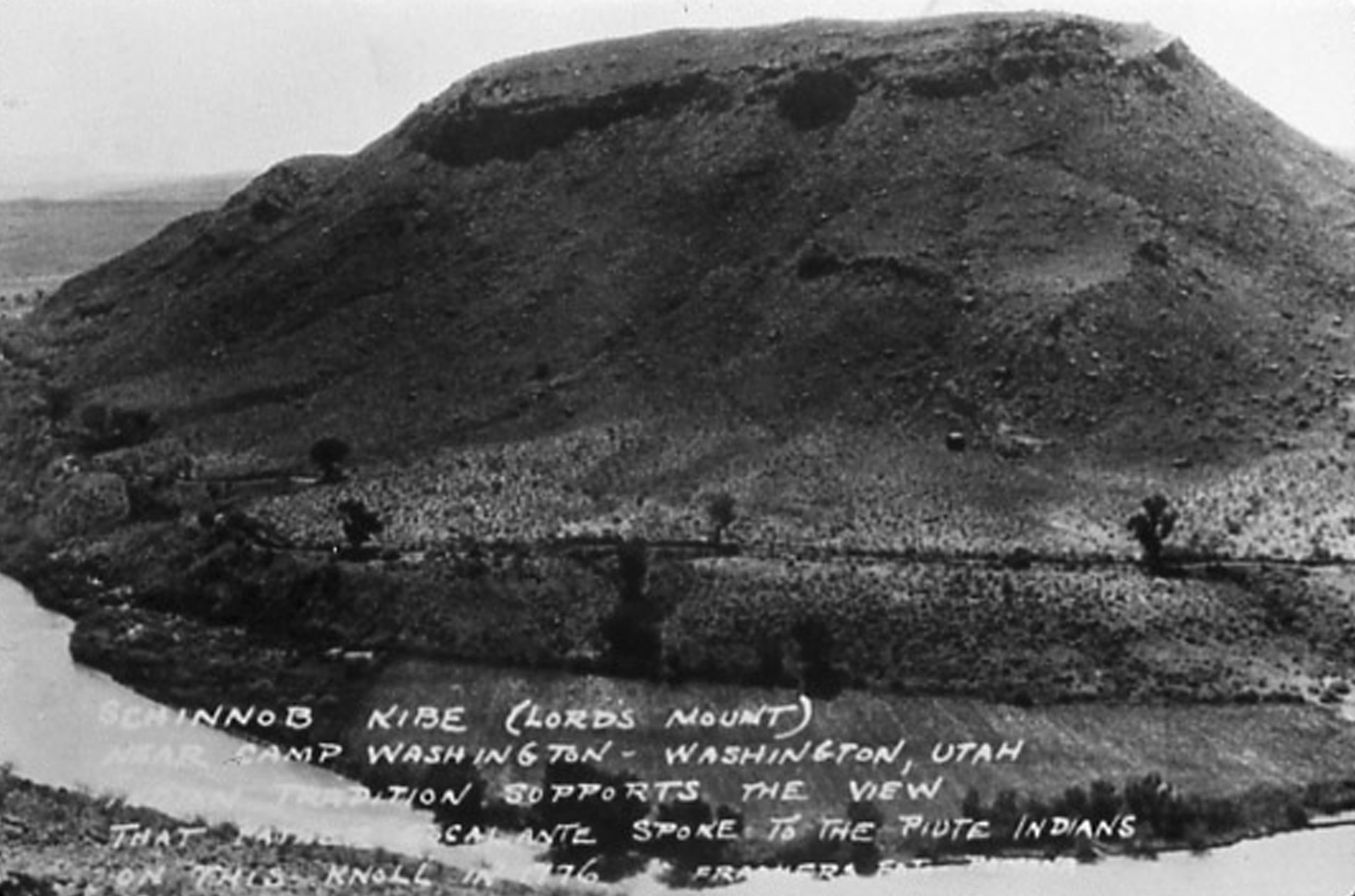 Photo of the Shinob Kibe.

Written on the photo is:

Schinnob Kibe (Lord's Mount)
near Camp Washington - Washington, Utah
Indian tradition supports the view
that Father Escalante spoke to the Indians
on this knoll in 1776 ??? ??? ???

Contributed on January 12, 2012 by the Dixie State College.