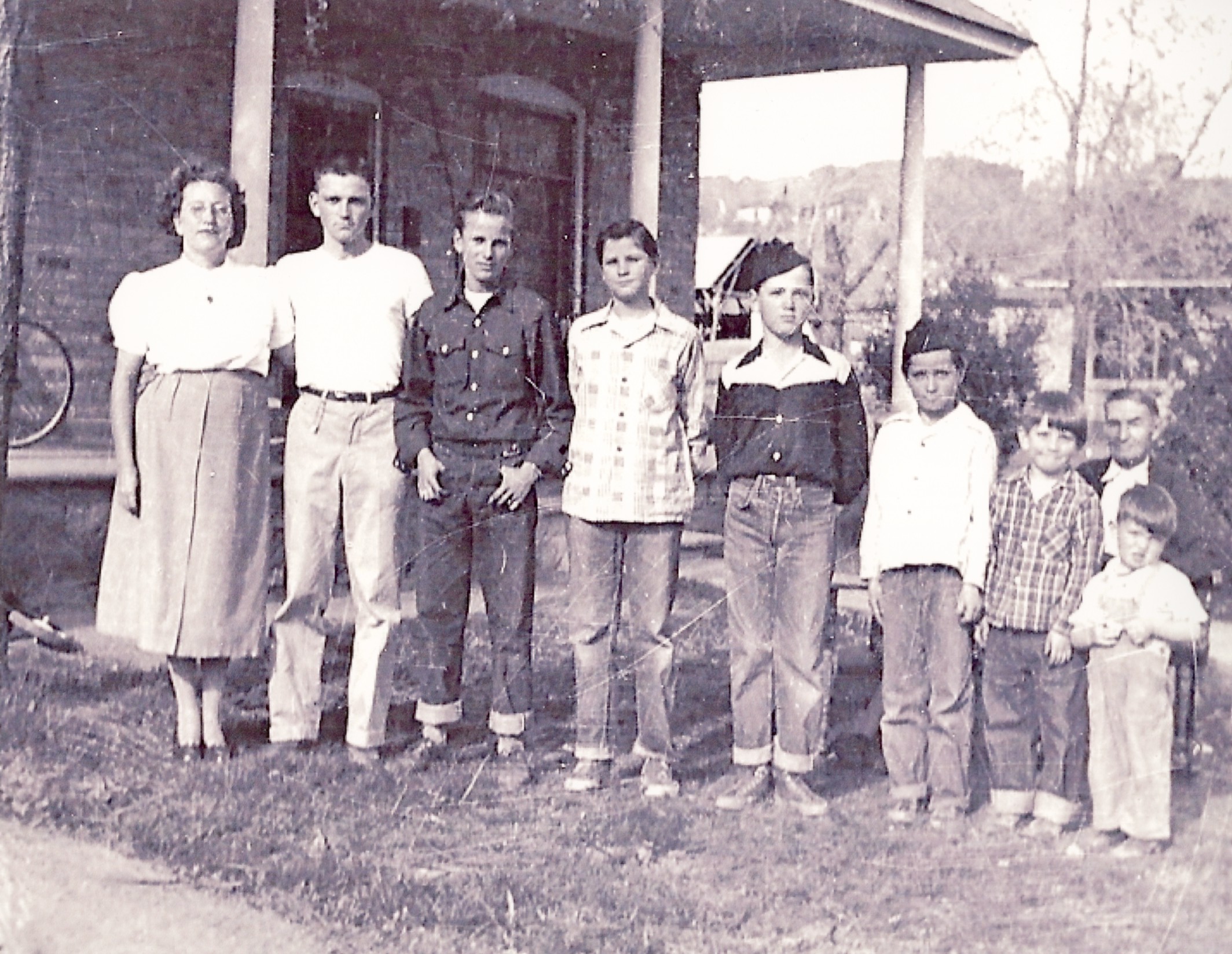 Photo of the wife, children (except for one not yet born), and father of John Raymond Kemple.
From left to right: Mabel Whitney Kemple, John Raymond Kemple Jr., Clifford Kemple, James Kemple, George Kemple, Richard Kemple, Jay Kemple, and Thomas Kemple with John Orson Kemple sitting in the background.

This photo was taken in St. George around 1949.

Contributed by James E. (Jim) Kemple on January 10, 2012.