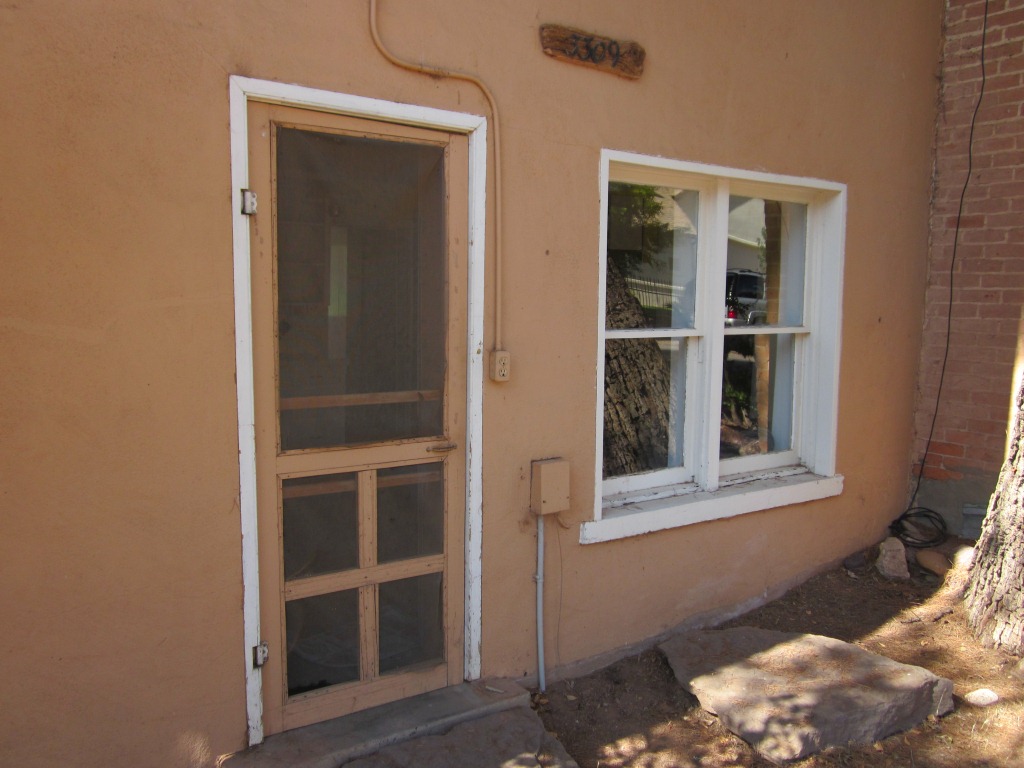 Photo of a door and window on the north side of the John Stucki Home.

See photo WCHS-01132 for the north side of the house where this window and door are located.

For a higher resolution version of this photo, click here (may take some time to load).

The photo was taken by George Cannon on 8/13/2011.