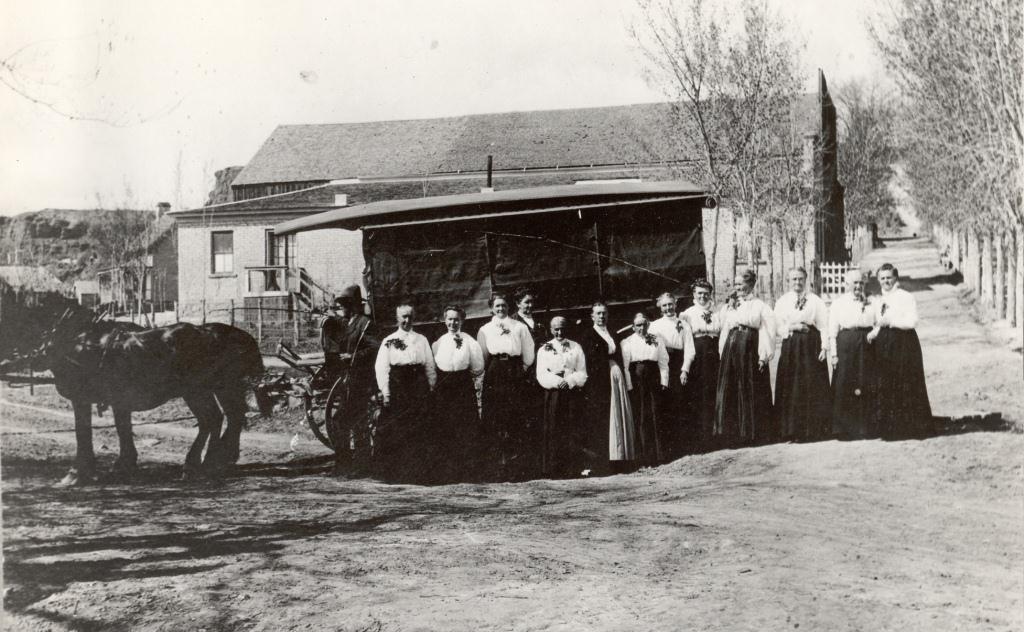 Photo of a group of temple workers with a horse drawn wagon used to transport them.
Elizabeth Ann Stout Cox is 5th from the right end.
Isaiah Cox is the driver. ???

See photo WCHS-01129.

For a higher resolution version of this photo, click here (may take some time to load).

The photo was scanned by Lorna Cox Wood and
contributed by Sandra Barton Gwilliam on 8/21/2011.