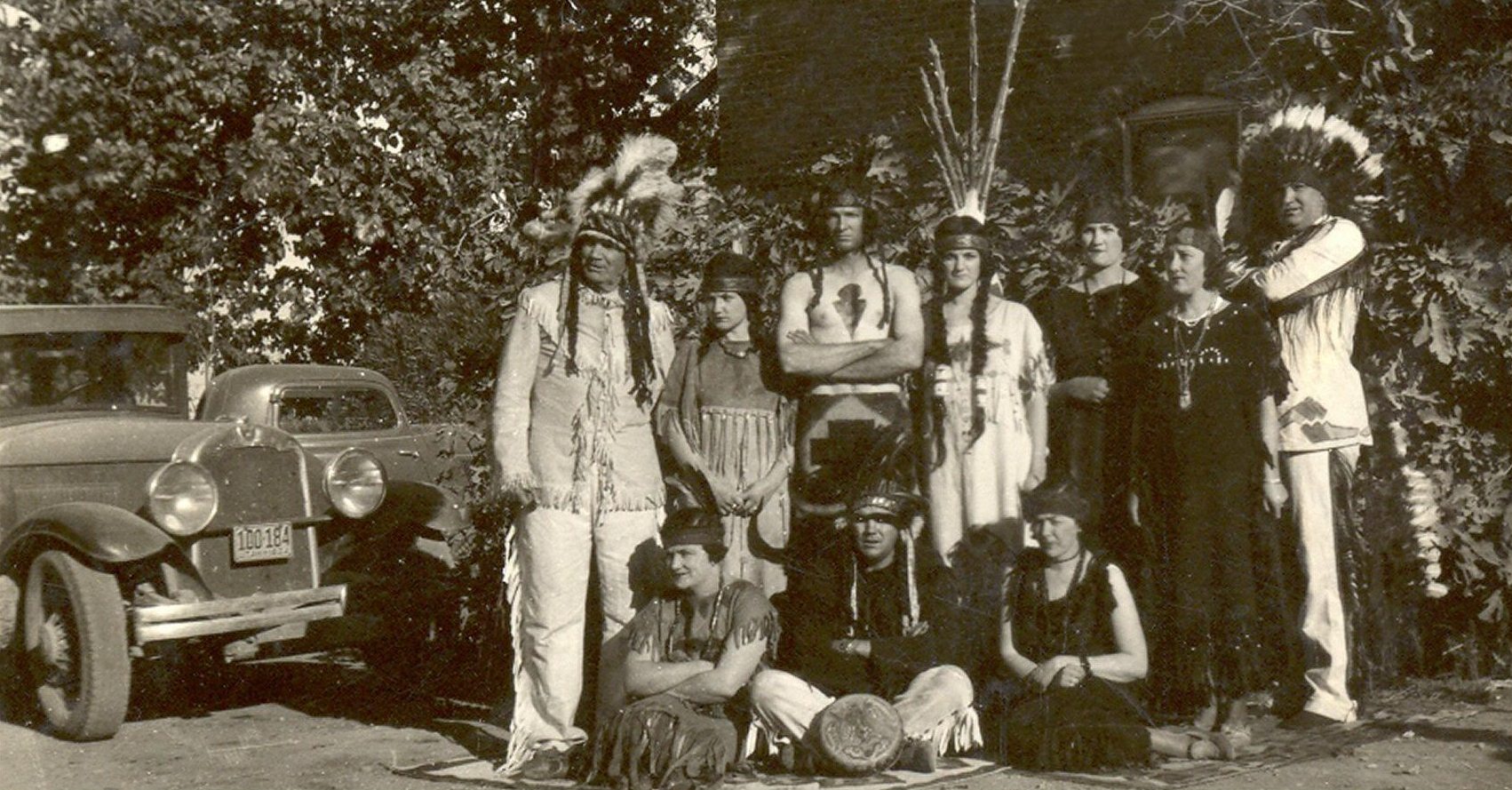 Photo of the Warren Cox family dressed up for a Halloween Ball.
Rear left to right: Warren, Noma, Loraine, Irene, Harriet, Anna, and Mel.
Front left to right: Lida, Kenneth, and Leona.
They won the prize for the most authentic costumes.
Someone fell on Noma and knocked her out cold. The boys carried her out over their shoulders and everyone thought it as part of the act.

Also see photo WCHS-01110.

The photo was scanned by Lorna Cox Wood and
contributed by Sandra Barton Gwilliam on 8/20/2011.