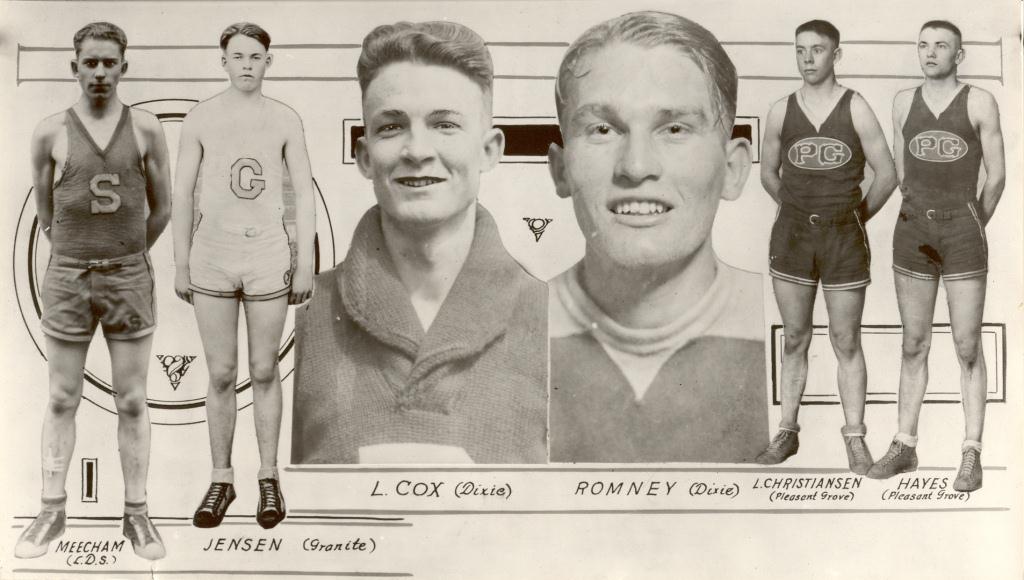 Photo of an All State Basketball Team.
From left to right: Meecham, Jenson, V. Loraine "Coxie" Cox, Romney, L. Christensen, and Hayes

For a higher resolution version of this photo, click here (may take some time to load).

The photo was scanned by Lorna Cox Wood and
contributed by Sandra Barton Gwilliam on 8/20/2011.