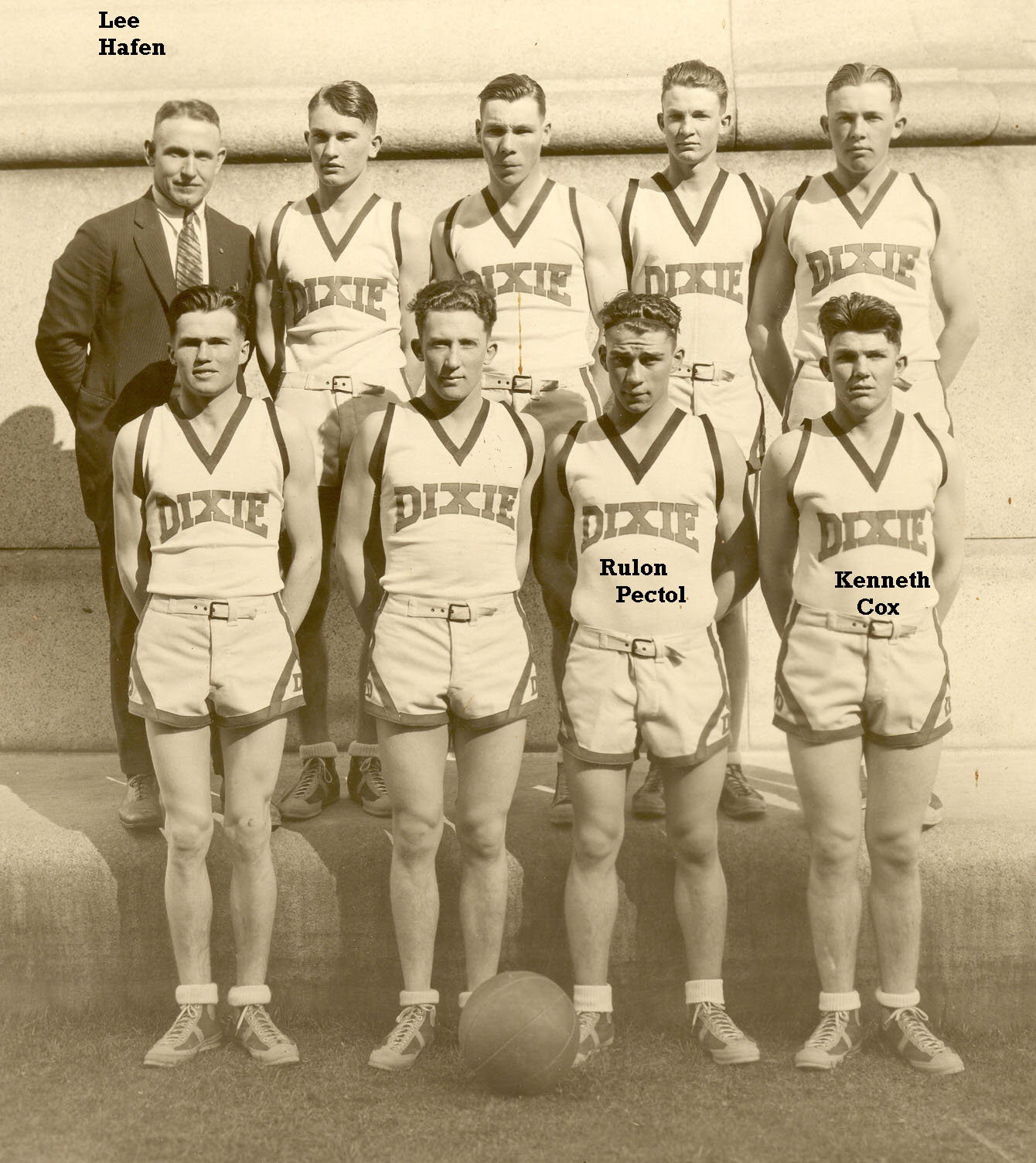 Photo of a Dixie basketball team.
Coach Lee Hafen is in the suit.
Kenneth Cox is on the right end of the front row.
Rulon Pectol is second from the right on the front row.

For a higher resolution version of this photo, click here (may take some time to load).

The photo was scanned by Lorna Cox Wood and
contributed by Sandra Barton Gwilliam on 8/20/2011.