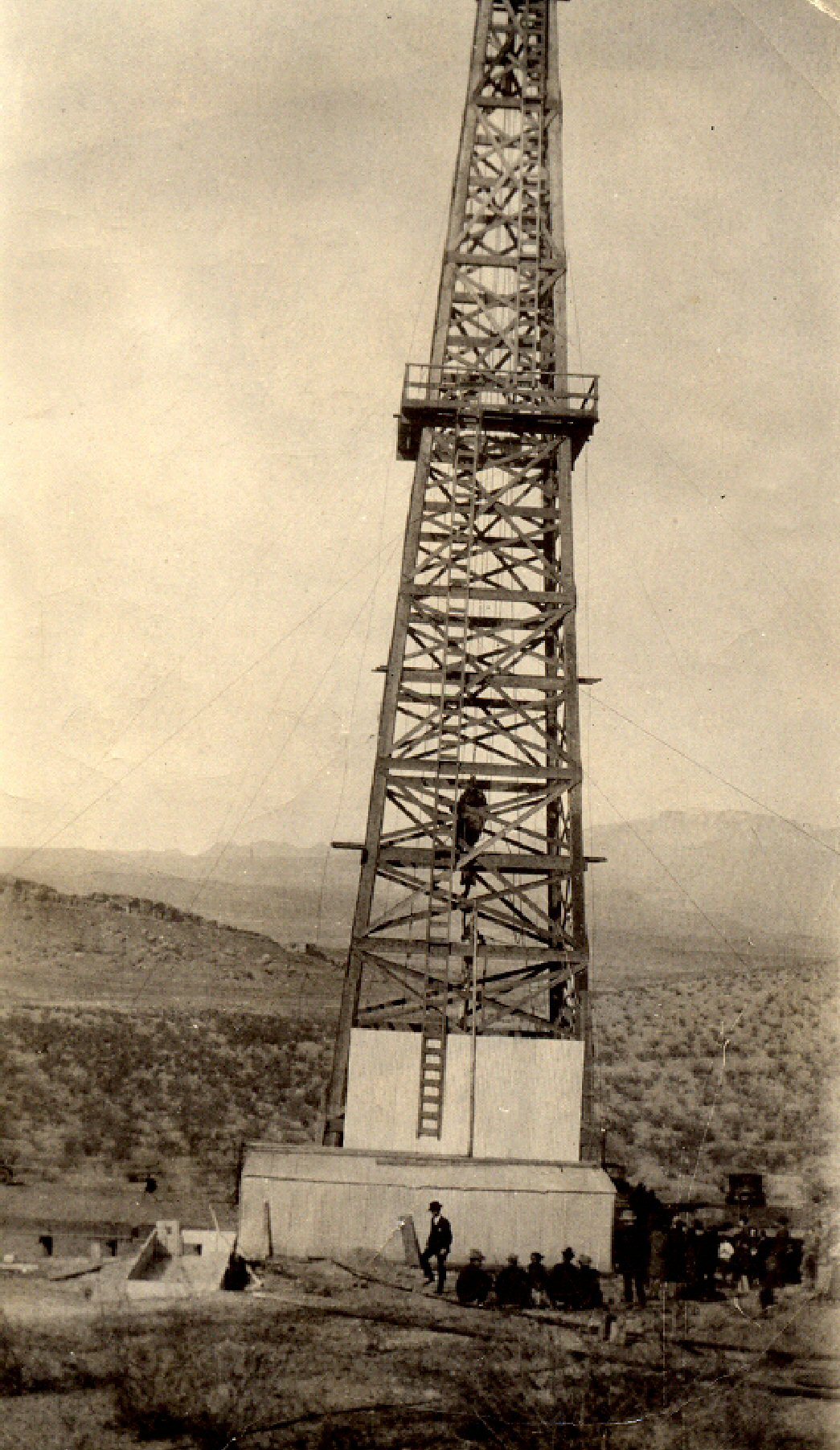 Note: If you can confirm the name of this oil well or identify its location, please contact us using the
"Page Feedback" link on the left of this page or by e-mailing us at info@wchsutah.org.
Any additional information about the photo on this page would be appreciated.

Photo of the Escalante Oil Well No. 1 derek south of St. George.

The photo was scanned by Lorna Cox Wood and
contributed by Sandra Barton Gwilliam on 8/20/2011.