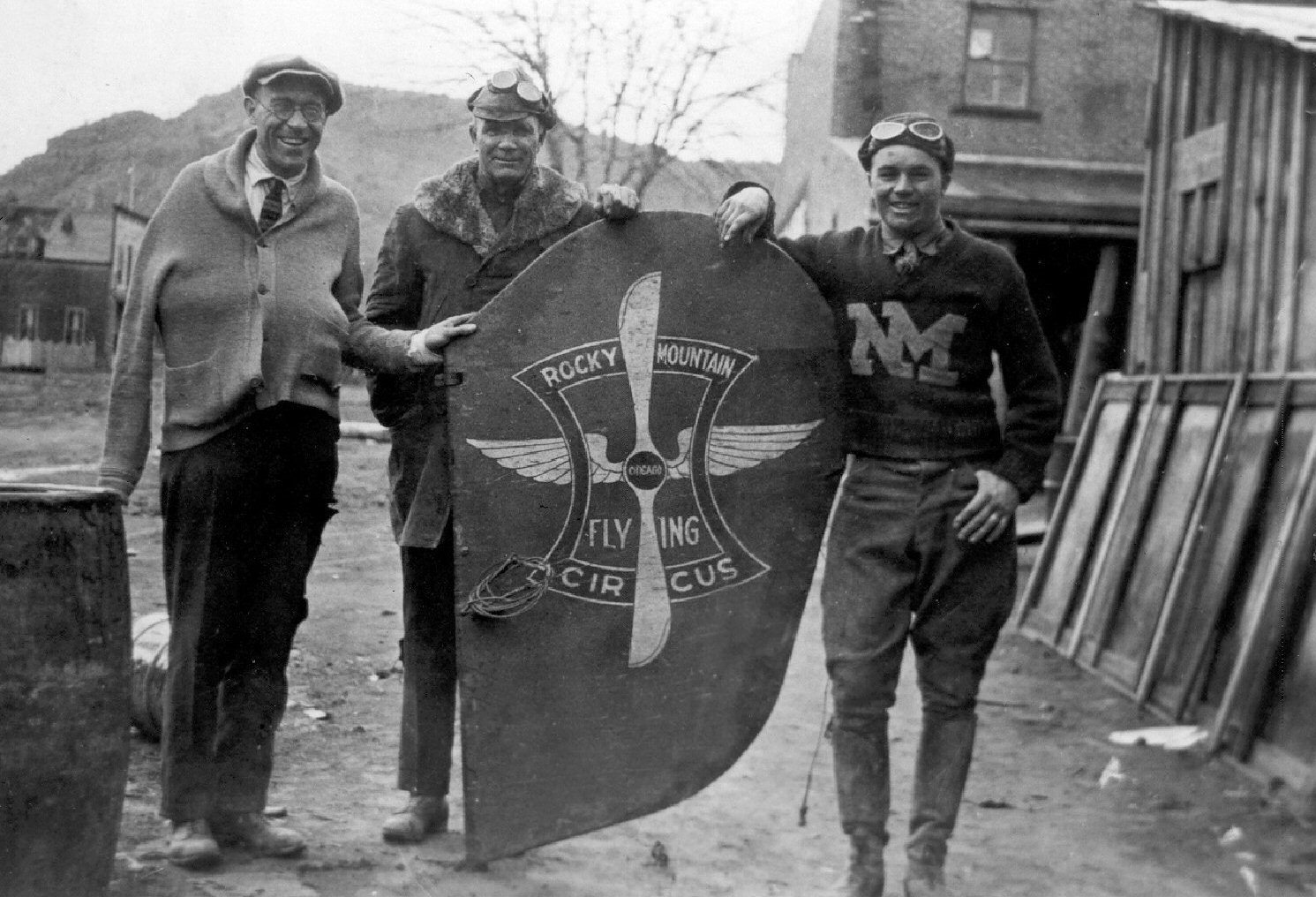 Photo of (left to right) Gus Backman (credit manager for ZCMI), Warren Cox (St. George resident), and Tommy Thompson (pilot) with the tail of the airplane they wrecked in Kanab, Utah in 1924.
The photo was taken in 1924.

See the associated newspaper article.

The photo was scanned by Lorna Cox Wood and
contributed by Sandra Barton Gwilliam on 8/20/2011.