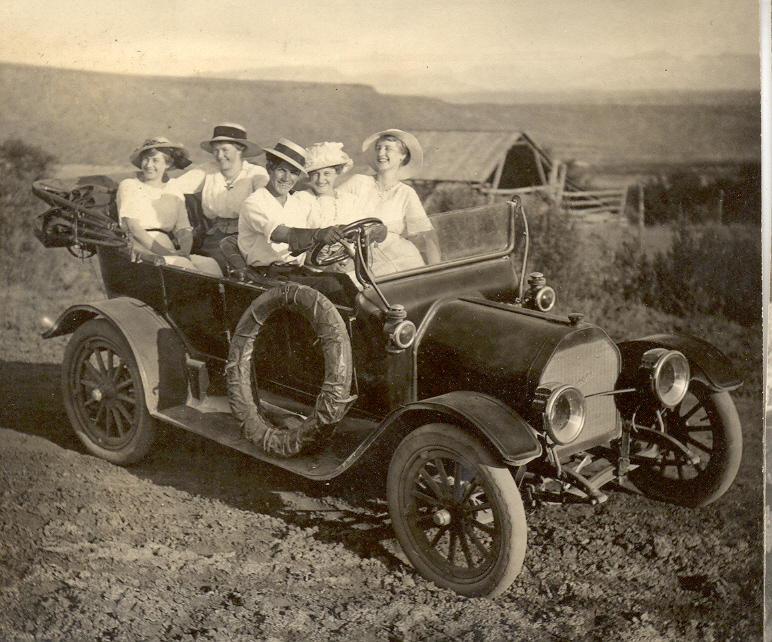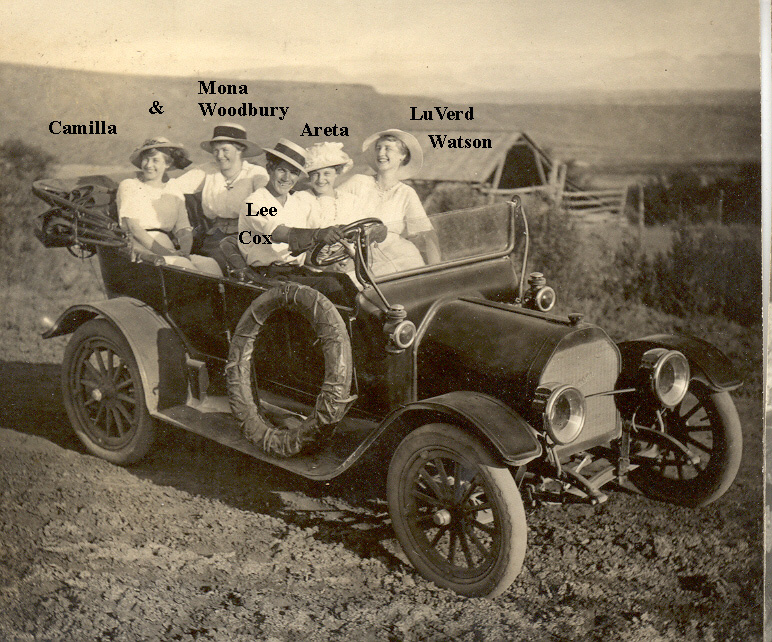 Photo of Lee Cox in the family car with some of his lady friends:
Left to right: Camilla Woodbury, Mona Woodbury, Areta Cox (Lee's sister), and LuVerd Watson.
The photo was probably taken sometime between 1915 and 1919.

The photo was scanned by Lorna Cox Wood and
contributed by Sandra Barton Gwilliam on 8/20/2011.