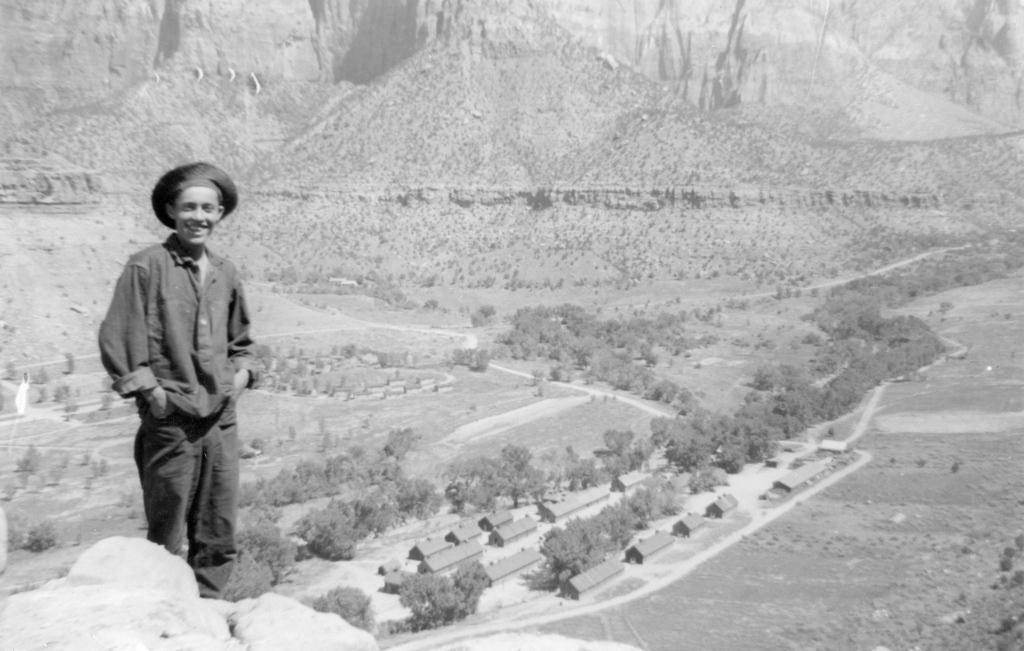 Photo of a CCC enrollee standing on a hill about the Bridge Mountain CCC Camp (NP-4).

For a higher resolution version of this photo, click here (may take some time to load).

From the collection of former Zion National Park CCC worker, Harold J. Wood.
Used with permission from the Zion National Park Museum Curator.
Catalog Number ZION 07096a.