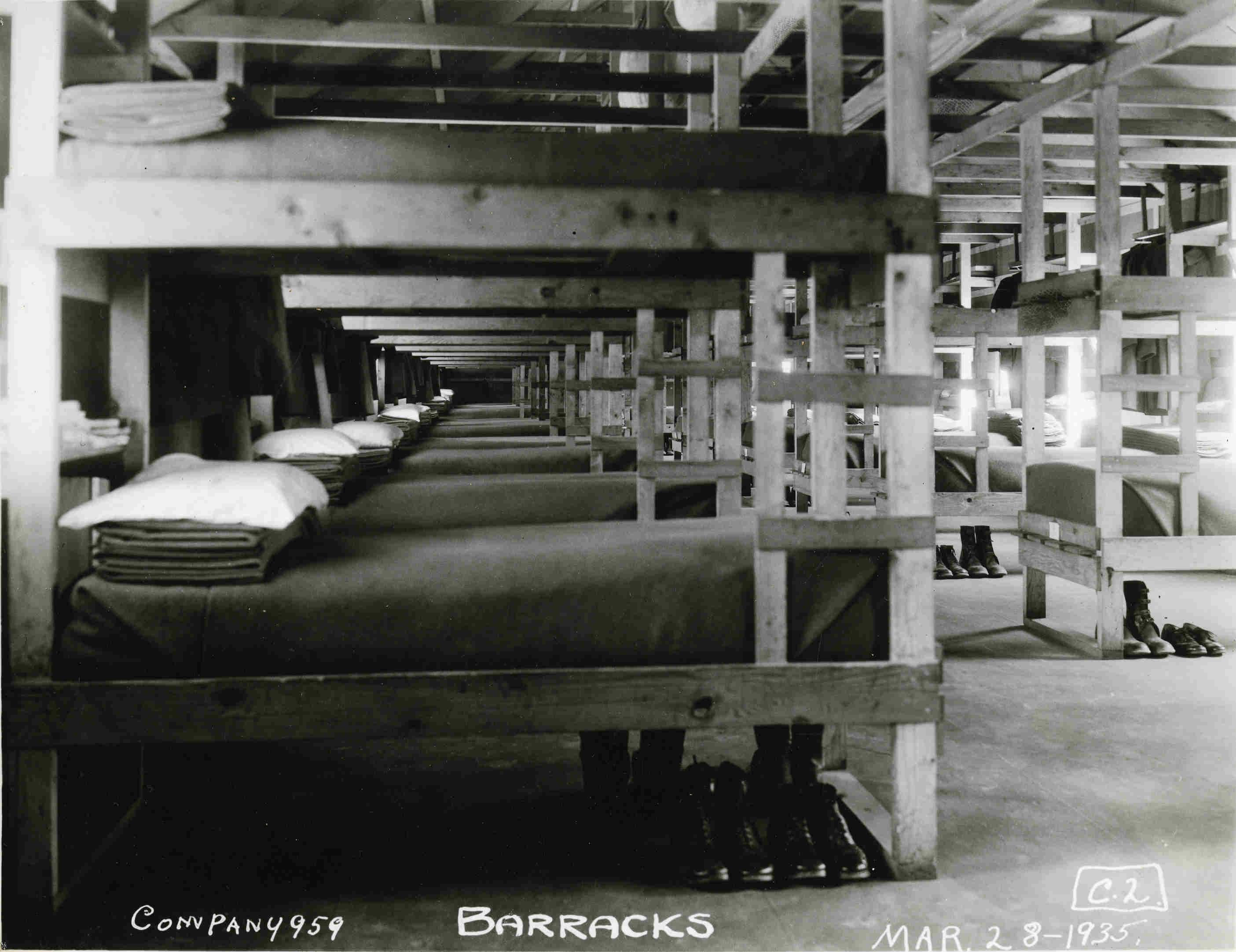 Photo of the bunks in the CCC Camp 959 barracks.
Dated March 28, 1935.

For a higher resolution version of this photo, click here (may take some time to load).

This photograph is from the Jerome Bernstein Photograph Collection of Civilian Conservation Corps Camps in the Intermountain West and was contributed by the Stewart Library at Weber State College.