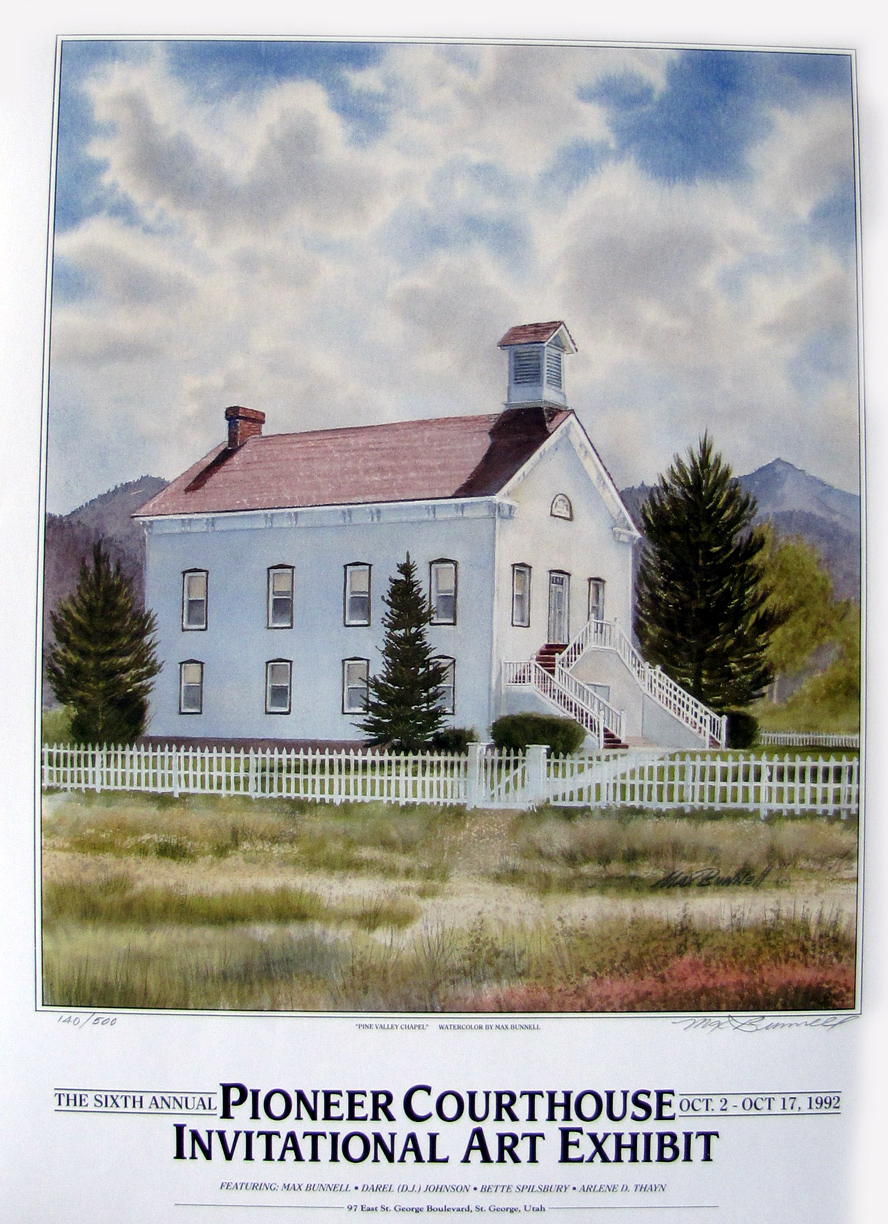 For a higher resolution version, click here.

Poster from the Sixth Annual Pioneer Courthouse Invitational Art Exhibit
October 2-17, 1992
"Pine Valley Chapel"
Print of a watercolor by Max Bunnell

The poster is numbered from a limited edition of 500 copies and is signed by the artist.
The outside dimension is 24" high and 18" wide; the image, exclusive of the border and text, is 18" high and 15" wide.

Copies of this poster are available for $25.00 from:
DUP McQuarrie Pioneer Museum
Fort Harmony Historical Society
Wells Fargo Silver Reef Museum

For other posters in this series, click here.

For additional information, see the Pine Valley Chapel.