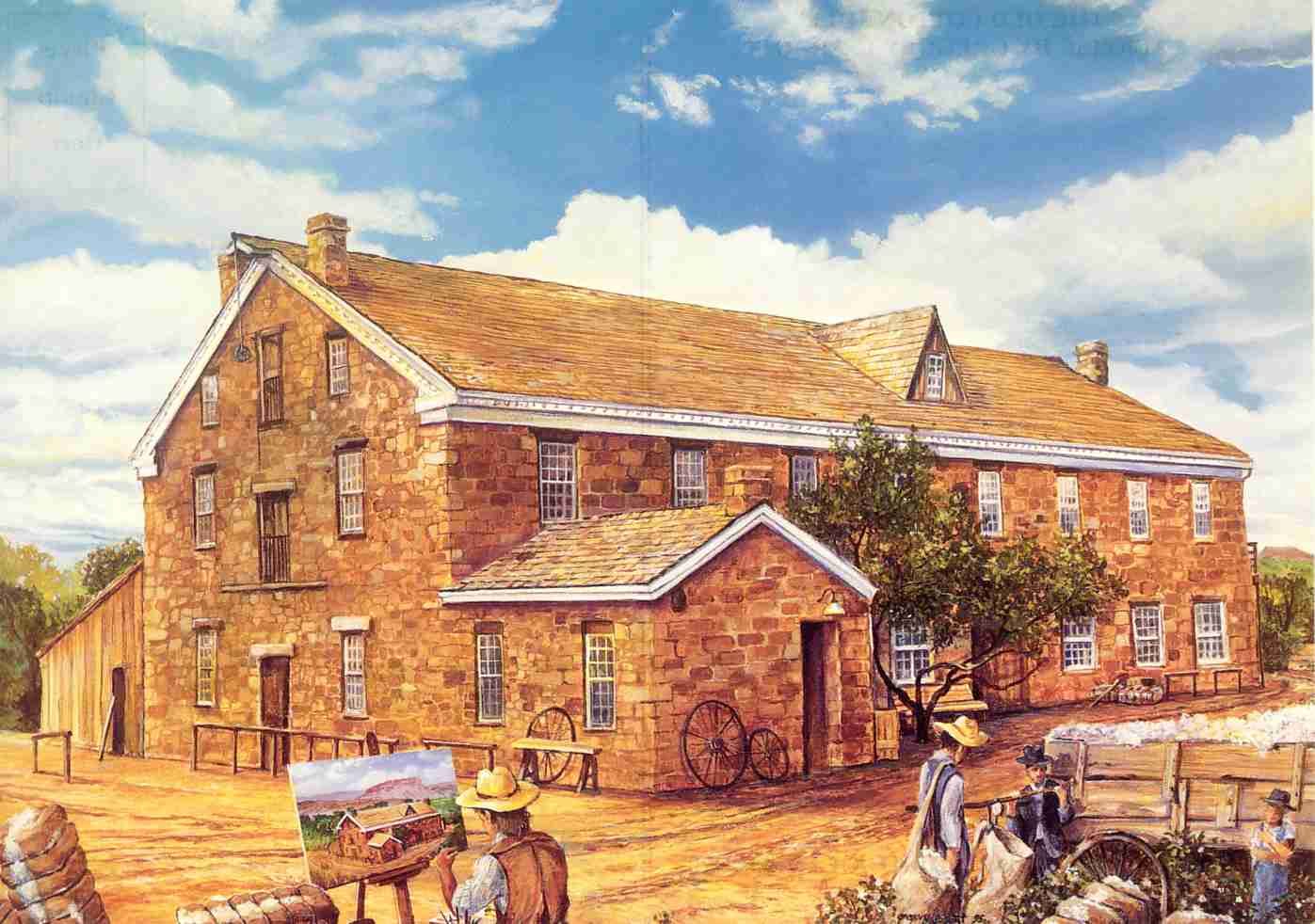 Painting of the Washington Cotton Mill.

Washington County Historical Society postcard from a acrylic painting by Gregory L. Abbott.

Some of these postcards are still for sale at the St. George Chamber of Commerce bookstore in the Old Pioneer Courthouse, 97 E. St. George Blvd., St. George UT 84770.

This painting is also available in a poster form.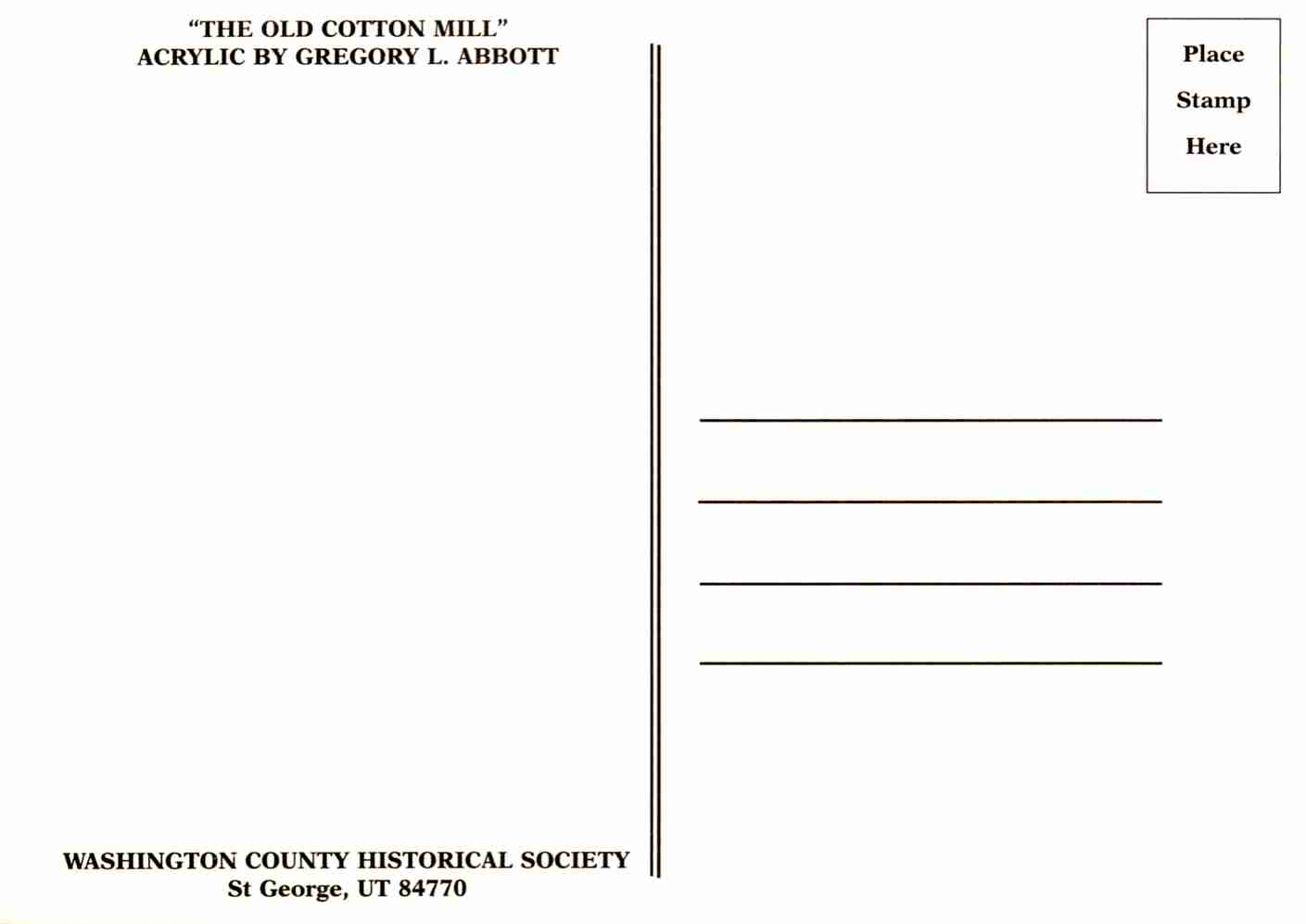 Back of the postcard