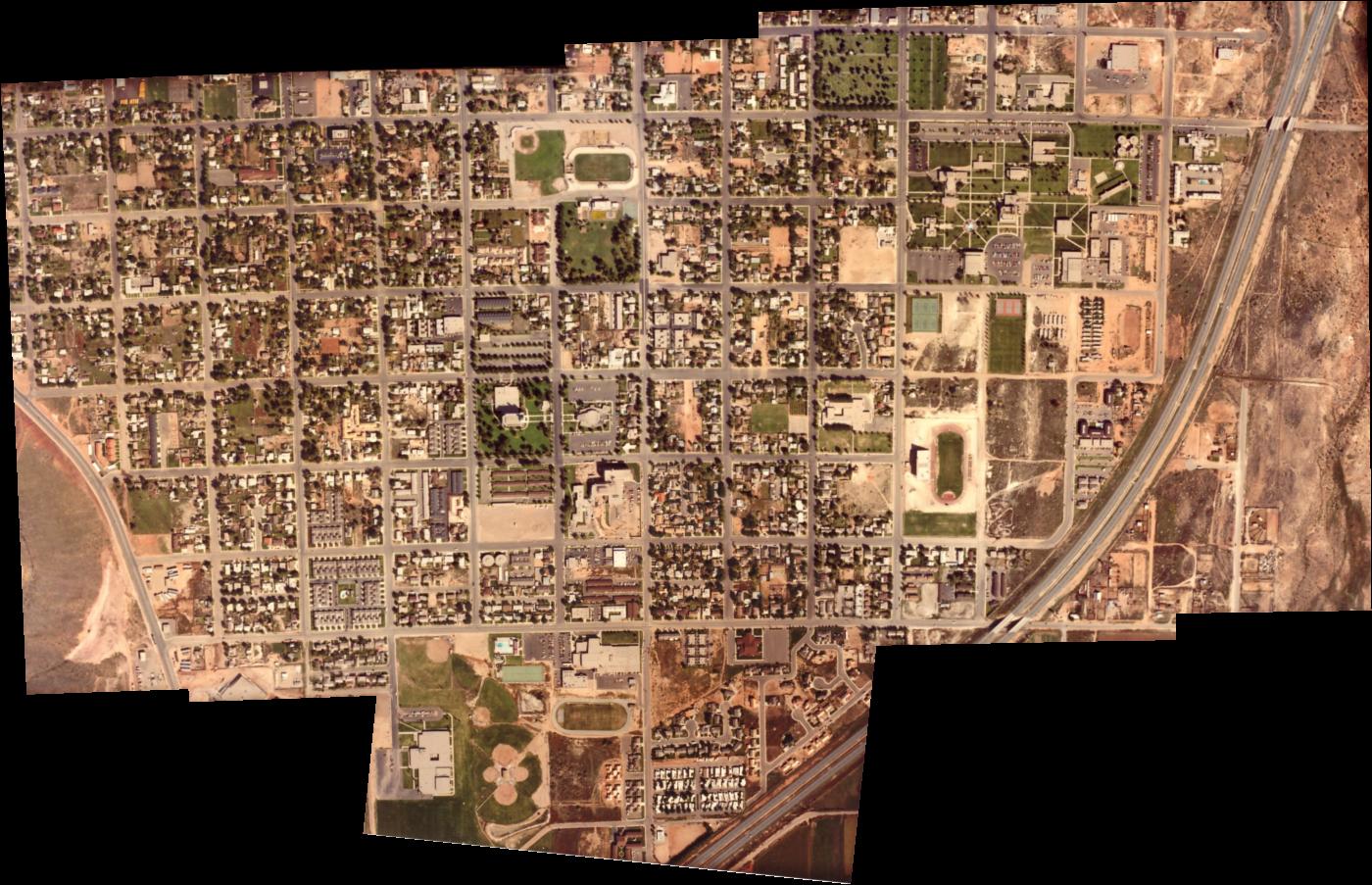 Composite aerial photo of a swath through the center of St. George from approximately Bluff Street on the west to I-15 on the east and from 100 South on the north to 700 South on the south.

This composite was stitched together from WCHS-00513, WCHS-00514, WCHS-00515, WCHS-00516, and WCHS-00517. See those individual photos for a bit higher resolution.

For a higher resolution version of this photo, click here.

These photos were contributed by Bonnie Cannon on 11/29/2009 and were taken by her pilot uncle, Paul Ray Hinckley (1925-1984). They were probably taken around 1982-1983.