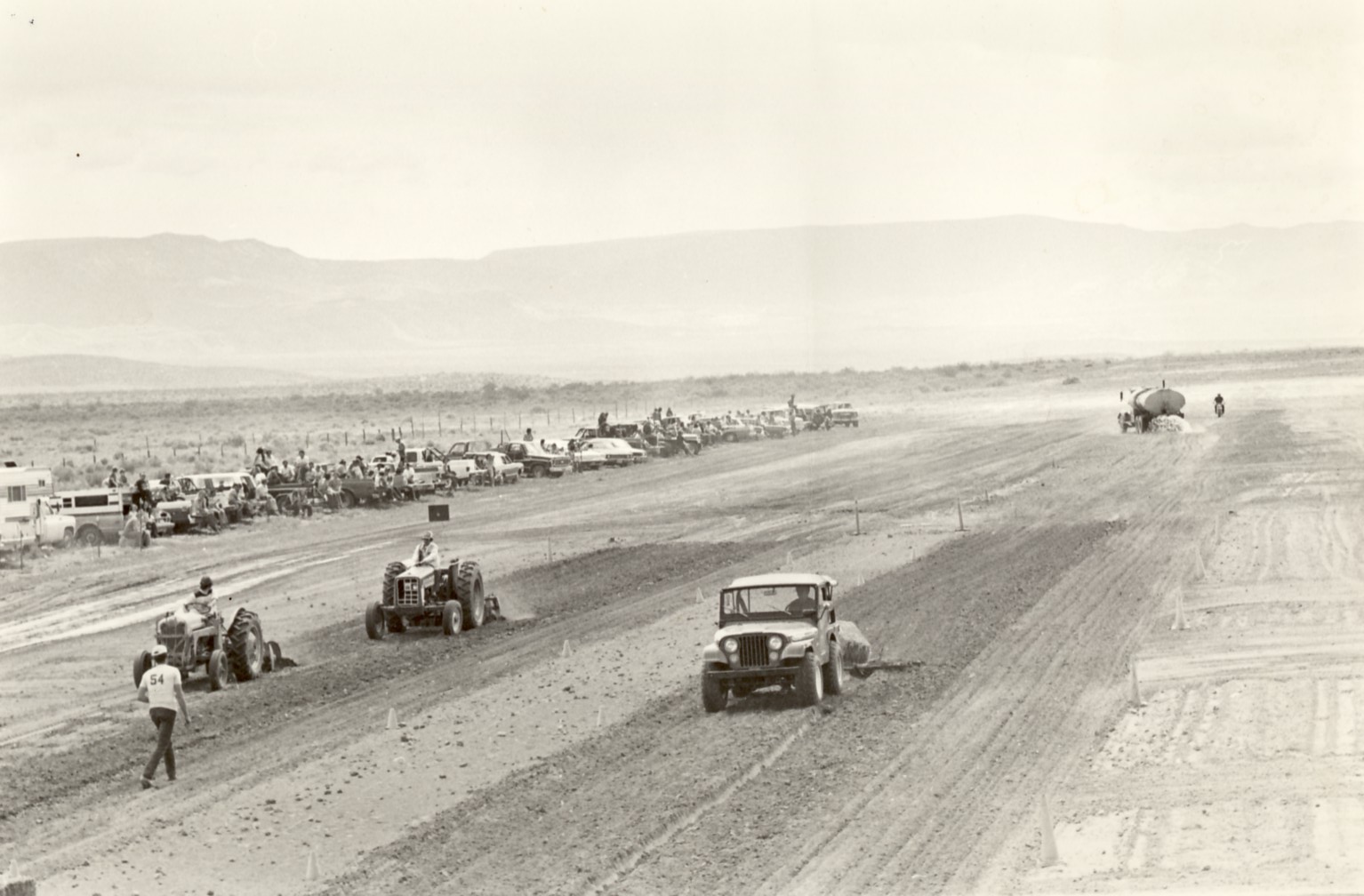 Photo of sand drag racing at the old Dixie Raceway Drag Strip.
This photo was taken in the late 1970's to early 1980's just to the east and on the south side of the old drag strip
(runway). That is why the asphalt is not in the piture. Note the ridge line of the Arizona Strip in the background
(Seegmiller Mtn. & Wolf Hole Mtn.)
.
Contributed by Washington County Record Archives 10/9/2009.