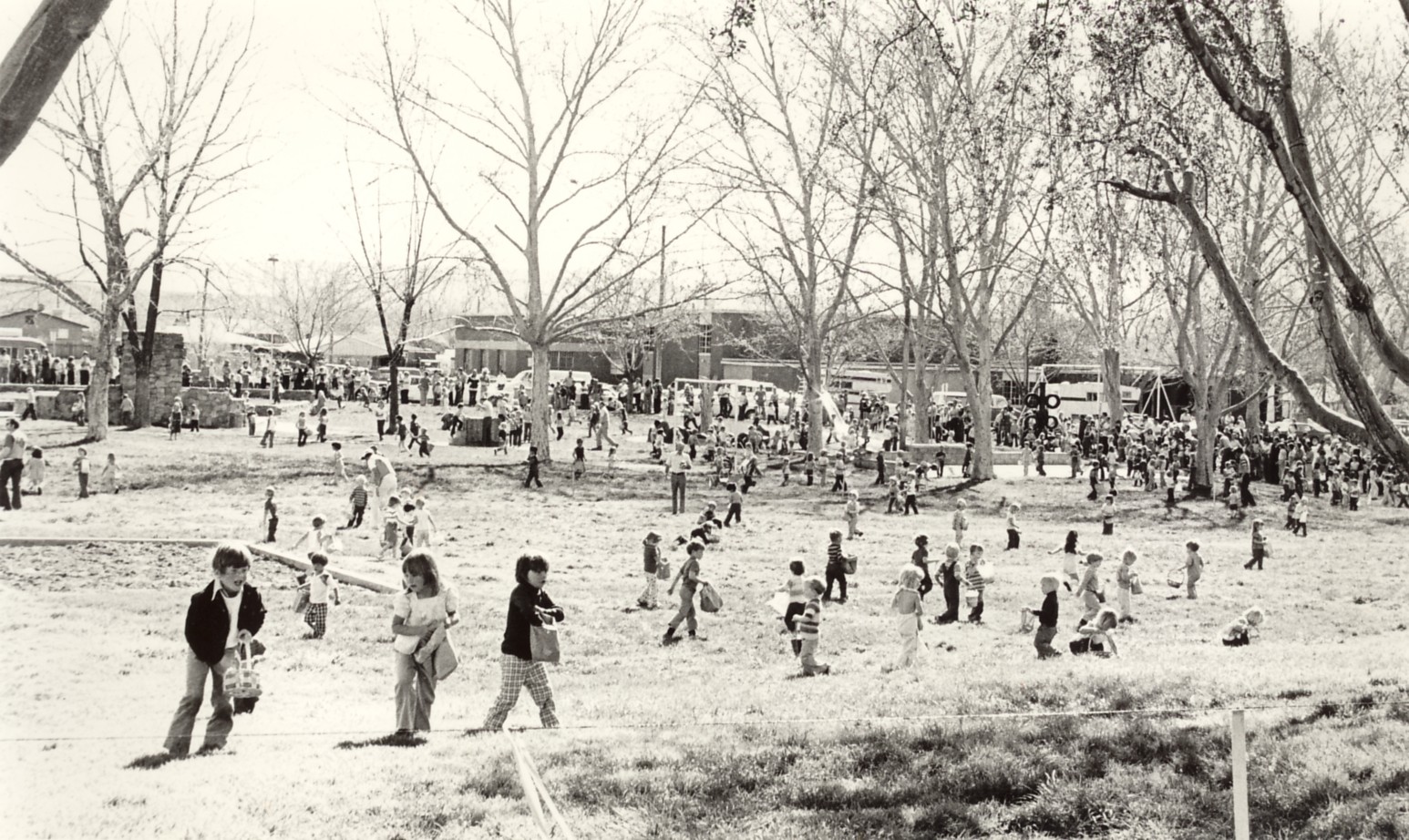 Photo of an Easter egg hunt in Vernon Worthen Park sometime in the 1960's or 1970's.
It was taken looking southeast from a little rise that was just outside the fence that surrounded the old City
Municipal Power Plant, by the old sewer settlement ponds. The building beyond the trees is the old National
Guard Armory, now the St. George City Recreation Center. Also visible is the fireplace BBQ that still exists
on the 400 East (Flood Street) side of the park.

Photo contributed by the Washington County Record Archives on 10/9/2009.