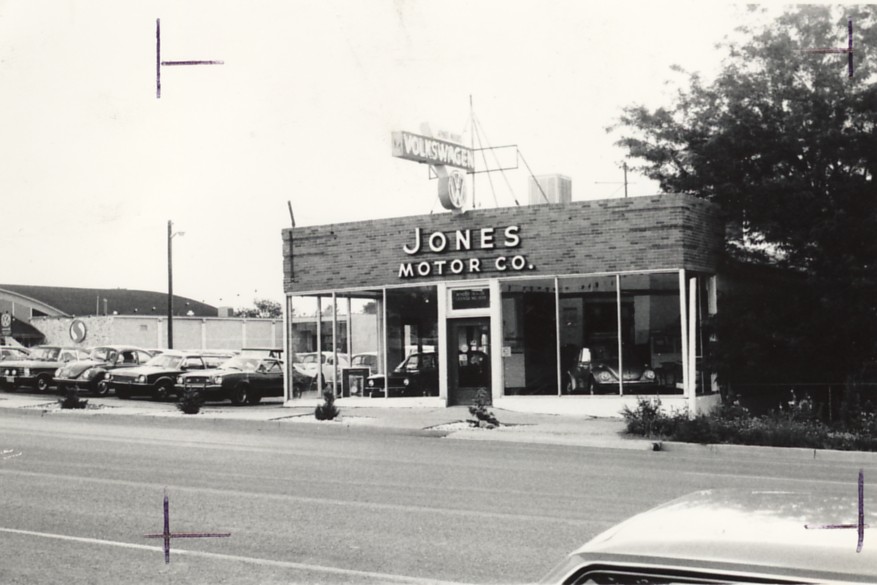 Photo of the Jones Motor Co. building and car lot at 380 S. Main St. (northwest corner of 400 South and
Main St.) in Cedar City.

The photo was taken from about 395 S. Main Street looking southwest, about 1965. The site later became the
Jones-Crawford Motor Company. The Volkswagon dealership was cancelled in about 1970. Crawford split and
formed his own "Crawford Motor Company" in North Cedar City (it still exists).

This building was sold to Imperial Window and Door Inc. and it still exists, little changed. To see a more recent
view, click here. The motor bays are being used as work space for window construction. Willard Jones was the
owner. He passed away some years ago.

Safeway built the building in the background of the photo in about 1958. The Safeway building is now Peterson
Plumbing.

This photo was contributed by the Washington County Record Archives on 10/9/2009.