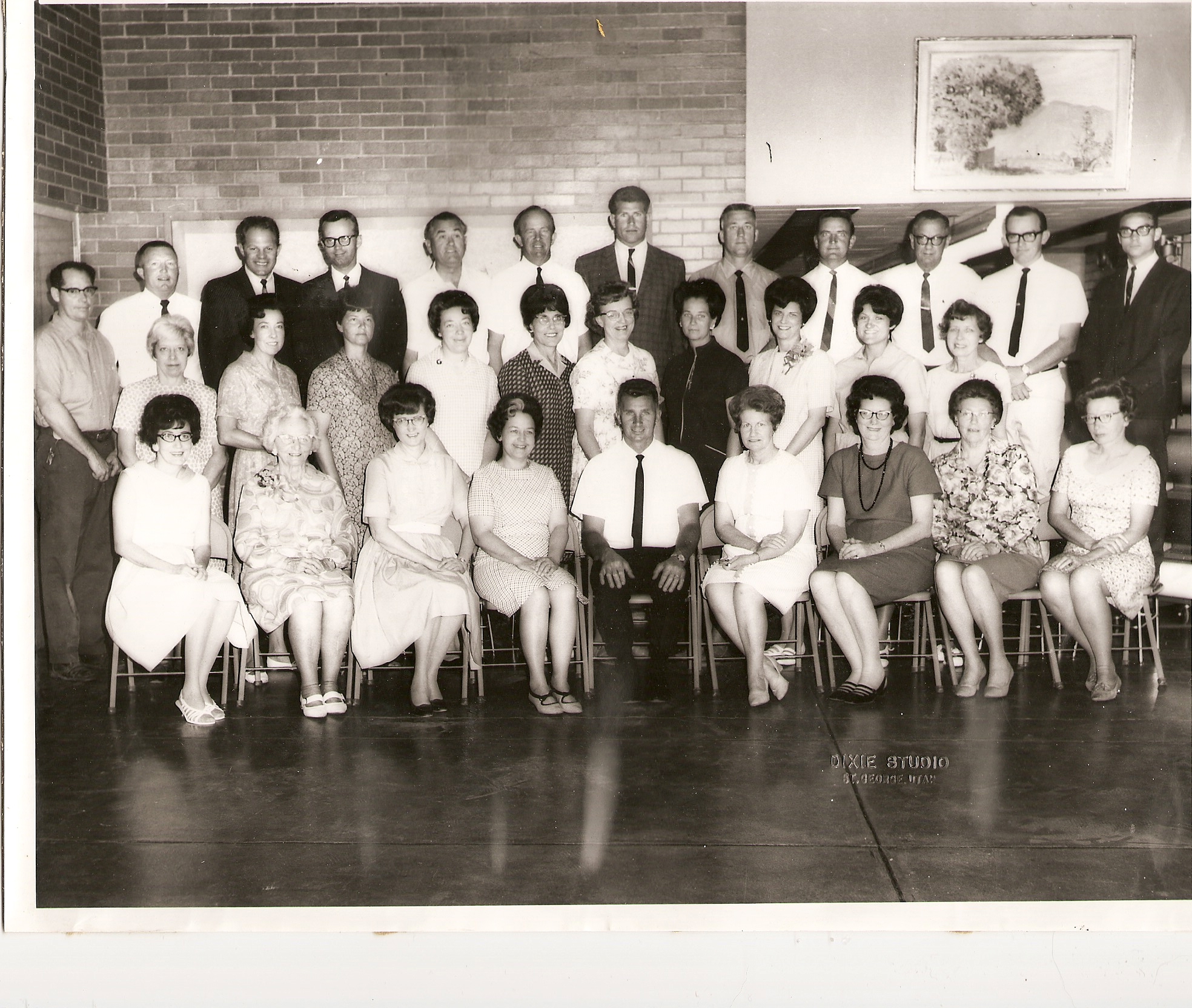 Photo of the West Elementary School 1967-1968 faculty.

Front (L-R): Mrs. Slack, Mrs. Gibbons, Mrs. Jenson, Mrs. Gardner, Mr. Frei, Mrs. Hafen, Mrs. Hunt, Mrs. Blackburn, Mrs. Picklesimer
Middle (L-R): Mrs. Peterson, Mrs. Truman, Mrs. Sampson, Mrs. Palmer, Mrs. Star, Mrs. Hughes, Mrs. Lang, Mrs. Gentry, Mrs. Johnson, Mrs. Fawson
Back (L-R): Mr. Gentry, Mr. Nielson, Mr. Brown, Mr. Gentry, Mr. Starr, Mr. Burgess, Mr. Jolley, Mr. Sterling, Mr. Hannig, Mr. Barber, Mr. Crookston, Mr. Bennet

Donated by Lee Ann Parkinson.