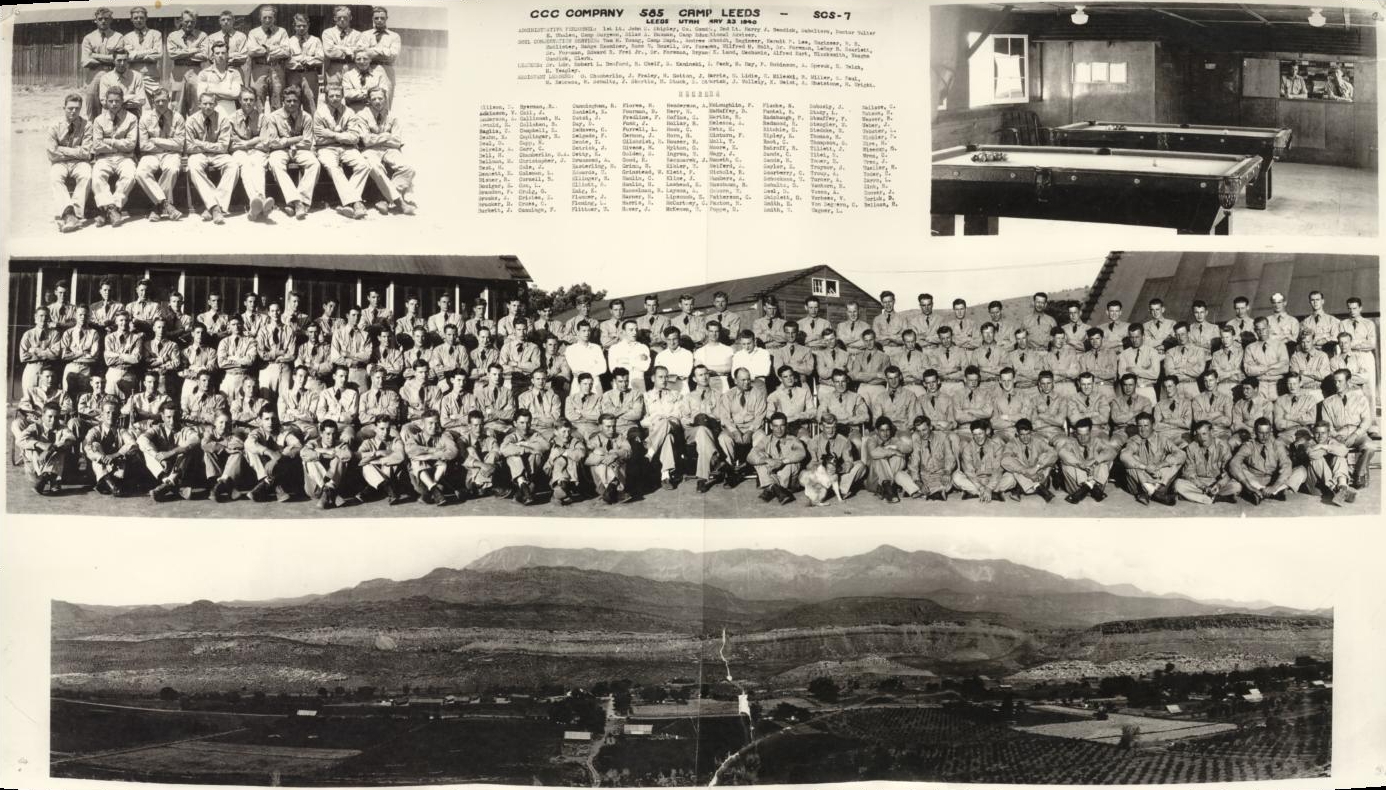 Information sheet for the the Leeds CCC Camp
Company 585, SCS-7
including a photo of the camp, two photos of camp people,
a list of camp people, and a photo of the pool room.

Dated May 23, 1940.

Also see photos WCHS-000177, WCHS-000178, and WCHS-000179.

For a similar information sheet dated December 8, 1939, see WCHS-01034.

Contributed by LoAnne Barnes.