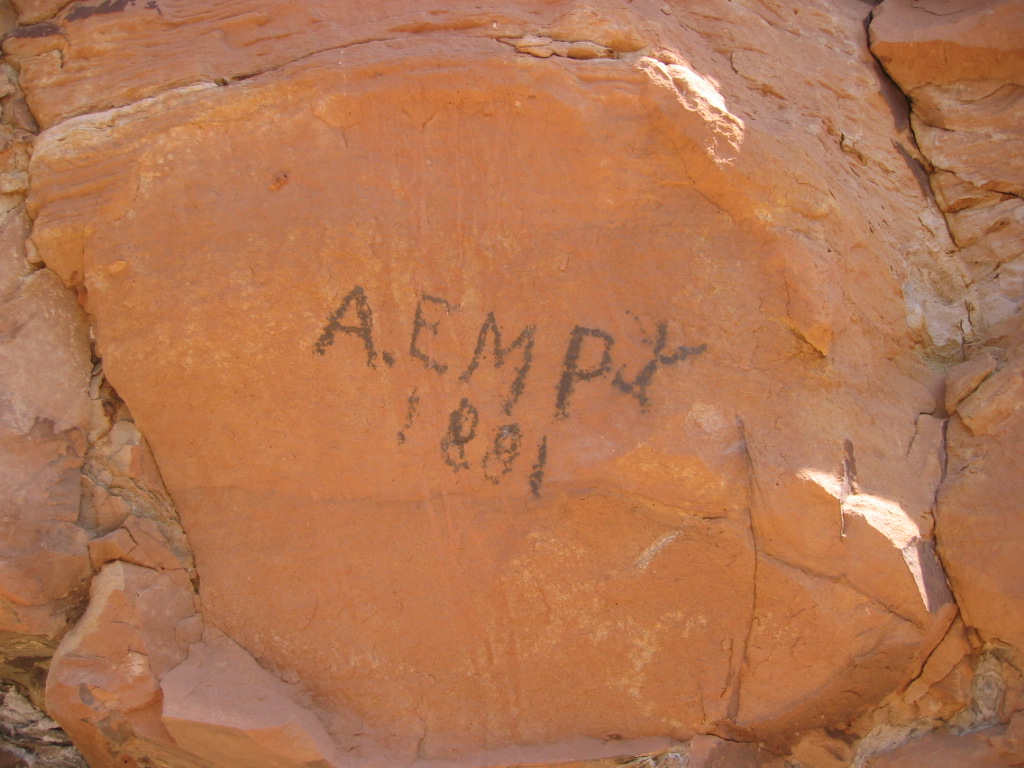 Photo of pioneer axle grease markings on a rock along "The Honeymoon Trail" just west of Fort Pearce.

This is only a speculation: But it is possible this inscription was made by or refers to Adam Empey who was in this area in the 1880's. He may have been one of the livestock herders in the Fort Pearce area. The slightly different spelling of the last name is a question, though at that time in history people seemed a lot more casual about spelling.

Photo taken 4/5/2008 by George Cannon, P20080405EL.