BIOGRAPHY
Wells W. Spicer was born about 1831 in Chemung, Tioga County, New York. The family relocated to Tipton, Cedar County, Iowa when he was about 9 years old.

As a young man, Spicer worked as a clerk for William H. Tuthill, a respected lawyer, banker, and storekeeper. Under Tuthill's tutelage, Spicer was admitted to the Iowa bar in 1853. That same year, Spicer and some associates began publishing the Cedar County Advertiser. Spicer became the sole publisher and editor the following year, and sold his successful newspaper four years later. After unsuccessfully running as a Democrat for county prosecutor in 1854, Spicer became a Republican and won the race for county judge in 1856.

In 1869, Wells settled in Corinne City, Box Elder County, Utah Territory. He was admitted to the Utah bar and specialized in mining suits and claims. He also started a hotel in Corrine City. In 1871, the Spicers Ophir City where Wells worked as a lawyer, as well as prospecting and starting a tunneling company. Wells continued his journalistic efforts, contributing to the Salt Lake Daily Tribune and Utah Mining Gazette. In 1872, the family moved to Salt Lake City, where Wells was appointed US Commissioner by the Supreme Court, hearing cases mostly in Bingham. In 1874, Wells leased the Rollins Mine, a defunct lead mine near Beaver. A profitable vein of lead and gold was struck, and the area was revitalized. It was here that Wells became involved in the 1875 trial for John D. Lee and the Mountain Meadows massacre.

Abbie and Wells separated in 1876, although Wells considered himself still married years later. He was renamed US Commissioner for Utah Territory by the Supreme Court in 1876; remaining in Utah until the end of his commission in 1878.

Discouraged by the recent turn of events, Spicer left for southeastern Arizona Territory when he learned of a silver strike in Tombstone, Arizona. There Wells was involved in several enterprises. He resumed mining, prospecting and practicing mining law. He was named a justice of the First District Court in June 1880. He was appointed a Commissioner of Deed for the state of Utah, to reside at Tombstone. He was named first Master of King Solomon Masonic Lodge #5 in 1881. It was here that Wells became involved in another historic adventure – the gunfight at the O.K. Corral, in October 1881. A preliminary hearing, later nicknamed the "Spicer Hearing", began in November, presided over by Justice of the Peace Spicer. When his term as a territorial district judge expired in 1882, Wells returned to prospecting, first in Arizona and then Mexico. Wells put all of his resources into a mine in the Quijotoa Mountains near Tucson, and there he lost everything.

There is no true documentation of his death, but there are several legends. One mentions his drowning in 1881, which is impossible because we know he was alive in 1882. Another states he committed suicide. It was widely believed that in his destitution, Wells wandered into the Sonoran Desert in Arizona in January 1887 and died of thirst or starvation. In 1887, the Arizona Daily Star reported Wells as disappeared: "About three months ago, Judge Spicer left Quijotoa for Covered Wells. While there he visited Bill Haynes's cabin and made two attempts to commit suicide but was prevented by Haynes. He told Haynes there were other ways to kill himself, and leaving the cabin struck out for the mountains. Since that time nothing has been heard of him in any of the surrounding camps and the supposition is that he has perished from exposure." Supposedly, these two attempts to commit suicide were prevented by Bill Haynes. One theory suggests that Spicer, who had a history of evading creditors, planned his "suicide" by pretending to be despondent while at Haynes' cabin and then quietly made his way to Mexico where he spent the rest of his days. Another historian reports that Wells' body was found in Ajo, Arizona in 1885. The true story will probably never be known for sure.



FAMILY
Wells' Parents and Siblings:
William Spicer
Seba Shaw Spicer
Xxxxxxx X. Xxxxxxxx
Xxxxxxx X. Xxxxxxxx
Xxxxxxx X. Xxxxxxxx
George Spicer
Wells W. Spicer
Seba Spicer

(xx/xx/xxxx-xx/xx/xxxx) (married xx/xx/xxxx)
(xx/xx/xxxx-xx/xx/xxxx)
(xx/xx/xxxx-xx/xx/xxxx) (married Xxxxxxx X. Xxxxxxxx)
(xx/xx/xxxx-xx/xx/xxxx) (married Xxxxxxx X. Xxxxxxxx)
(xx/xx/xxxx-xx/xx/xxxx) (married Xxxxxxx X. Xxxxxxxx)
(xx/xx/1828-xx/xx/xxxx) (married Xxxxxxx X. Xxxxxxxx)
(xx/xx/1831-1885-1887) (married Abbie Jane Gilbert)
(6/20/1833-1/24/1884) (married Isaac Sutvene Titus)

Abbie's Parents and Siblings:
Xxxxxxx X. Xxxxxxxx
Xxxxxxx X. Xxxxxxxx
Xxxxxxx X. Xxxxxxxx
Xxxxxxx X. Xxxxxxxx
Xxxxxxx X. Xxxxxxxx
Xxxxxxx X. Xxxxxxxx
Xxxxxxx X. Xxxxxxxx


(xx/xx/xxxx-xx/xx/xxxx) (married xx/xx/xxxx)
(xx/xx/xxxx-xx/xx/xxxx)
(xx/xx/xxxx-xx/xx/xxxx) (married Xxxxxxx X. Xxxxxxxx)
(xx/xx/xxxx-xx/xx/xxxx) (married Xxxxxxx X. Xxxxxxxx)
(xx/xx/xxxx-xx/xx/xxxx) (married Xxxxxxx X. Xxxxxxxx)
(xx/xx/xxxx-xx/xx/xxxx) (married Xxxxxxx X. Xxxxxxxx)
(xx/xx/xxxx-xx/xx/xxxx) (married Xxxxxxx X. Xxxxxxxx)

Wells & Abbie's Family:
Wells W. Spicer
Abbie Jane Gilbert Spicer
Earnest


(xx/xx/1831-1885-1887) (married 7/xx/1856)
(xx/xx/xxxx-xx/xx/xxxx)
(4/5/1863-xx/xx/xxxx) (married Xxxxxxx X. Xxxxxxxx)
PHOTOS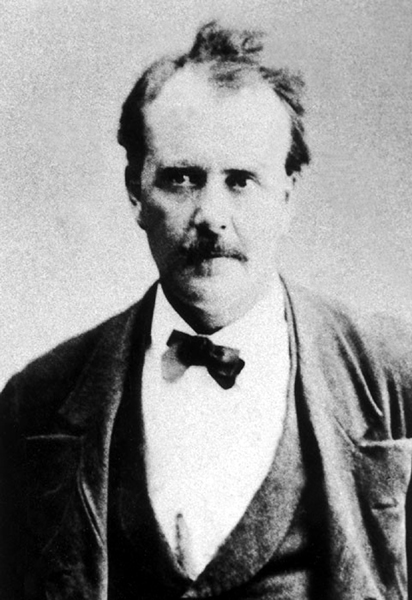 REFERENCES
Wells W. Spicer
A research report by Elaine Young, PhD.

Wikipedia entry for Wells Spicer

A Tale of the "Unkilled": The Life, Times, and Writings of Wells W. Spicer
by Lynn R Bailey
Westernlore Press, 1999

Justice of the Peace Wells W. Spicer: Wyatt Earp, Doc Holliday the Tombstone Judge
by Hon. Gerald A. Williams
Arizona Attorney, October 2012

Find-A-Grave entry for Seba Spicer Titus