BIOGRAPHY
Michael Carbis was the fourth of eleven children of Michael Carbis and Mary Ann Solomon. He was born in Kenwyn, Cornwall, England in 1831. There are immigration records for Michael and his brother William, both miners, in 1853 on the packet ship Waterloo. A packet ship is a regularly scheduled service carrying freight, mail, and passengers.

Michael must have returned to England because he married Mary Ann Odgers there in 1858. Mary Ann was the daughter of James and Mary Odgers. They had six children, two of whom died young.

In 1859 immigration records show Michael and his wife Fanny (nickname?) sailing on the ship City of Washington, with an indication that they were from the United States. In 1875 the immigration records show Michael, Mary and two children sailing on the Manhattan with Mary's brother James and his wife and infant. Again, it is indicated that they belong to the United States, so the family must have gone back and forth to England several times.

In 1860 Michael and Mary and their infant son Michael James lived in Chips Flat, Sierra, California. Michael is listed as a miner, probably working at the Alleghany mining area in the Sierra Nevada Mountains. Alleghany was the most famous high grade gold mining district in California, lying across the border from Reno, Nevada.

By 1870, Michael and Mary Ann had moved to Virginia City, Storey, Nevada, a silver mining town. They now had three living children, Michael, Minnie and Bertie. Another miner, Johnson Vivian, lived with them. He would later marry Mary Ann after Michael was killed.

By 1875, Michael, Mary Ann and two children were living in Lincoln, Nevada (perhaps in Pioche, another mining town?). By 1880 they had moved to Silver Reef, Washington, Utah, where Michael was the shift boss of the Stormont Silver Mining Company of Utah.

In October 1880, the general superintendent of the mine ordered Michael Carbis to fire an Irish Catholic miner, Tom Forrest, who was a trouble-maker. Forrest vowed to get even, and jumped Carbis later and knifed him in the stomach. Carbis soon died and Forrest was arrested and put in the city jail. The townspeople threatened to lynch Forrest, so he was moved to the jail in St George. A masked and armed mob gathered at Silver Reef and followed the escorted prisoner. In St George, they overpowered the sheriff, took the keys and dragged Forrest outside. They attempted to hang him on the arm of a telegraph pole, then the limb of a cottonwood tree. It seems no attempt was made to identify and prosecute the mob members.

The tombstone for Michael Carbis can still be seen in the Protestant Pioneer Cemetery, Leeds, Utah. His daughter Minnie Carbis was an assistant teacher for Carrie Walker, the school marm at the Silver Reef school house 1881-1882.



FAMILY
Michael's Parents and Siblings:
Michael Carbis
Mary Ann Solomon
Xxxxxxx X. Xxxxxxxx
Christiana Carbis
William Carbis
Michael Carbis
Emma Carbis
Mary Carbis
Louisa Jane Carbis
Hugh Solomon Carbis
Thomas Solomon Carbis
Mahala Carbis
Eliza Lavinia Carbis

(1/9/1803-7/27/1847) (married 6/25/1825)
(2/22/1801-3/15/1860)
(xx/xx/xxxx-xx/xx/xxxx) (married Xxxxxxx X. Xxxxxxxx)
(11/26/1826-xx/xx/xxxx) (married Francis Gray)
(xx/xx/1828-2/21/1901) (married Harriet Barrett)
(4/3/1831-11/3/1880) (married Mary Ann Odgers)
(xx/xx/1832-11/15/1867) (married Nicolas John Spargo)
(xx/xx/1833-xx/xx/xxxx) (married Xxxxxxx X. Xxxxxxxx)
(xx/xx1834-1/17/1920) (married Richard Pearce)
(xx/xx/1838-10/7/1915) (married Mary Ann Colman and Phillipa Dunstan)
(xx/xx/1838-04/xx/1840)
(6/8/1840-xx/xx/xxxx) (married John Dower)
(xx/xx/1845-xx/xx/1889) (married John James Quine)

Mary Ann's Parents and Siblings:
James Odgers
Mary Odgers
Xxxxxxx X. Xxxxxxxx
Xxxxxxx X. Xxxxxxxx
Xxxxxxx X. Xxxxxxxx
Xxxxxxx X. Xxxxxxxx
Xxxxxxx X. Xxxxxxxx


(xx/xx/xxxx-xx/xx/xxxx) (married xx/xx/xxxx)
(xx/xx/xxxx-xx/xx/xxxx)
(xx/xx/xxxx-xx/xx/xxxx) (married Xxxxxxx X. Xxxxxxxx)
(xx/xx/xxxx-xx/xx/xxxx) (married Xxxxxxx X. Xxxxxxxx)
(xx/xx/xxxx-xx/xx/xxxx) (married Xxxxxxx X. Xxxxxxxx)
(xx/xx/xxxx-xx/xx/xxxx) (married Xxxxxxx X. Xxxxxxxx)
(xx/xx/xxxx-xx/xx/xxxx) (married Xxxxxxx X. Xxxxxxxx)

Michael & Mary Ann's Family:
Michael Carbis
Mary Ann Odgers Carbis
Michael James Carbis
William Osborne Carbis
Minnie O. Carbis
Bertie Carbis
William Osborne Carbis
Frederick Carbis


(4/3/1831-11/3/1880) (married xx/xx/1858)
(7/28/1835-9/11/1914)
(7/31/1859-8/23/1899)
(11/10/1860-12/13/1863)
(6/28/1864-6/20/1900) (married John Henry Berryman and William A. Hicks)
(xx/xx/1868-xx/xx/1882)
(7/10/1867-2/16/1938) (married Mary Elizabeth Phillips and Mona May Forbes)
(12/xx/1870-1/10/1871)
PHOTOS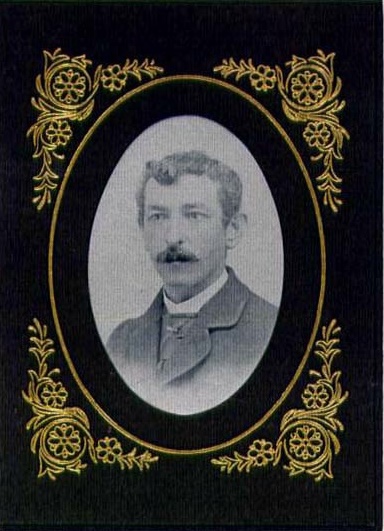 REFERENCES
Michael Carbis
A Research Report by Elaine Young, PhD.

The Carbis-Forrest Affair: Vigilante Justice in Frontier Utah
In a paper by Jonathan Alvey

Story of the Michael Carbis murder and the Thomas Forrest lynching

Silver, Sinners & Saints: A History of Old Silver Reef, Utah
by Paul Dean Proctor and Morris A. Shirts
Provo: Palmer, Inc., 1991

Find-A-Grave entry for Michael Carbis

Find-A-Grave entry for Mary Ann Odgers Vivian

England Births and Christenings 1538-1975

England and Wales Marriage Registration Index 1837-2005

England and Wales Census 1841, 1851

United States Census 1860, 1870, 1875, 1880