BIOGRAPHY
John William Pike was born September 23, 1853 in Barnetby Le Wold, Lincolnshire, England. The family was living in Scawby Cum Sturton, Lincolnshire, England, in 1861.

John immigrated from Liverpool to New York on the ship Manhattan, arriving October 7, 1869. His intentions were to travel to Utah. He was a reporter for the New York Gazette. He moved to Salt Lake City where he was a type setter, living with his sister, in 1870. He worked as a printer at the Salt Lake Tribune. He was a reporter for the Salt Lake Herald, the Salt Lake Democrat, and the Salt Lake Independent, of which he was editor and business manager. He was also connected with the Salt Lake Herald-Republican and the Virginia City Enterprise in Nevada.

In 1876, John married Anne Maria "Amy" Tuckfield in Salt Lake City. They moved to Silver Reef in 1877. On the 1880 census, John was an editor, living with his wife, two daughters, and his brother Edward, in Silver Reef. The two brothers owned and published the Silver Reef Miner from October 1879 to April 1881. It supported the business owners and miners, and advertised the advantages of the town. It opposed the Chinese and their businesses, the Mormon authorities, and ridiculed other newspapers in the area.

John became a naturalized citizen in March 1881. In April, the Pike brothers sold the newspaper to James N. Louder and H. H. Steele and moved to the new mining district in Wood River, Idaho.

John was back in Salt Lake City by 1885, when he was appointed a court reporter and stenographer for the Second District Court. He traveled to court sessions in Beaver, Provo, and Ogden. He was an inaugural member of the Pleasant Hours Club, an officer in the Democratic Club, a representative of the International Order of Odd Fellows Lodge No. 1430, and a member of the Salt Lake School Board. He managed the floor at the printer's ball at the Opera house in Salt Lake City.

John moved to Provo in 1893, was appointed as a court clerk, and served as stenographer of the First District Court, with his office in the court house building in Provo. He helped incorporate the Provo Boat Club and served as boat captain. He was a member of the Monday Night Club.

He moved his family back to Salt Lake City in 1895, but stayed in Provo to finish his official duties there, visiting his family occasionally. He was accused of illegal voting in Provo when it was decided he was a non-resident. He joined his family in Salt Lake City in 1896. He was an incorporator of the Peepstone Centennial Gold Mining Company. He was admitted to practice in the circuit and district courts of Salt Lake City and admitted to the bar of the Supreme Court in 1897. He served as court stenographer in the criminal division of the Third District Court. He traveled with Judge Norrell to Coalville almost every month for court sessions there from 1897-1899. He sang as second base in the Tabernacle Choir and served as choir leader in the First Ward. In 1902, he was an incorporator and the president of North Gemini Gold Mining Company. He took a leave of absence in 1903 to spend six months of vacation in Europe. He visited his old home in London which he had not seen for 34 years.

In 1908, John was living in Los Angeles, where his daughter lived. But later that year he was appointed "master in chancery" to take evidence in the Pleasant View Irrigation case. He recorded testimonies of about 70 witnesses about the water rights of Parley's Canyon. On the 1910 census, he was an attorney living in the home of a daughter in Salt Lake City. He and his wife moved into No. 1 of the Kensington Apartments (which are still on Main Street today).

Amy died on May 10, 1913 in Salt Lake City of Bright's disease, with which she had suffered for six years. She was buried in the Salt Lake City Cemetery.

John married Laura Carolina Peterson LeSieur in 1914 in Salt Lake City.

John died February 26, 1926 in Salt Lake City and was buried there.

Laura died in 1942 in Salt Lake City and was buried in Provo, Utah, Utah.



FAMILY
John's Parents and Siblings:
Peter Newman Pike
Mary Hendrie Randall Pike
Mary Ann Pike
Ann Elizabeth Pike
Xxxxxxx X. Xxxxxxxx
George Walter Pike
Robert Randell Pike
John William Pike
Edward Randall Pike

(xx/xx/1811-5/3/1903) (married xx/xx/xxxx)
(10/11/1820-1/5/1906)
(5/30/1840-4/3/1919) (married A E Lawrene)
(3/31/1842-4/3/1919) (married Xxxxxxx X. Green and Hans O. Young)
(xx/xx/xxxx-xx/xx/xxxx) (married Xxxxxxx X. Xxxxxxxx)
(6/8/1847-6/10/1921) (married Harriet Florence Druce)
(2/28/1850-xx/xx/1867)
(9/23/1852-2/26/1926) (married as shown below)
(12/8/1857-9/20/1943) (married Mary Lethia Foster)

Amy's Parents and Siblings:
James Tuckfield
Elizabeth Mary Tyler Tuckfield
Anne Maria "Amy" Tuckfield


(xx/xx/xxxx-xx/xx/xxxx) (married xx/xx/xxxx)
(xx/xx/xxxx-xx/xx/xxxx)
(10/11/1858-5/10/1913) (married John William Pike)

Laura's Parents and Siblings:
Xxxxxxx X. Xxxxxxxx
Xxxxxxx X. Xxxxxxxx
Xxxxxxx X. Xxxxxxxx
Xxxxxxx X. Xxxxxxxx
Xxxxxxx X. Xxxxxxxx
Xxxxxxx X. Xxxxxxxx
Xxxxxxx X. Xxxxxxxx


(xx/xx/xxxx-xx/xx/xxxx) (married xx/xx/xxxx)
(xx/xx/xxxx-xx/xx/xxxx)
(xx/xx/xxxx-xx/xx/xxxx) (married Xxxxxxx X. Xxxxxxxx)
(xx/xx/xxxx-xx/xx/xxxx) (married Xxxxxxx X. Xxxxxxxx)
(xx/xx/xxxx-xx/xx/xxxx) (married Xxxxxxx X. Xxxxxxxx)
(xx/xx/xxxx-xx/xx/xxxx) (married Xxxxxxx X. Xxxxxxxx)
(xx/xx/xxxx-xx/xx/xxxx) (married Xxxxxxx X. Xxxxxxxx)

First Wife and Children:
Anne Maria "Amy" Tuckfield Pike
Venice Pike
Amy Tyler Pike
Walter James Pike
Bessie Pike
Olive Pike
John William Pike
Dixie Laura Pike


(10/11/1858-5/10/1913) (married xx/xx/1876)
(12/16/1876-5/20/1963) (married John W. Alford)
(11/18/1878-xx/xx/xxxx) (married Ulysses Volney Withee)
(9/4/1879-4/21/1935) (married Vivian Warren)
(xx/xx/1883-11/23/1969) (married Wiliam Hartwell Block)
(3/15/1885-xx/xx/xxxx) (married Orin R. Grow)
(2/22/1887-10/4/1937) (married Florence Dardenville)
(6/14/1888-11/1/1918) (married Warren Cyrus Mangum)

Second Wife:
Laura Carolina Peterson LeSieur Pike


(xx/xx/xxxx-xx/xx/1942) (married xx/xx/1914)
PHOTOS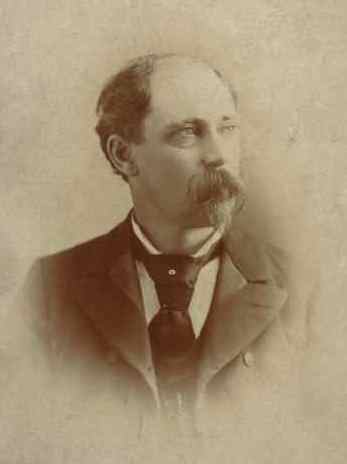 John William Pike



REFERENCES
John William Pike
A research report by Elaine Young, PhD.

Ancestry.com entry for John William Pike

Find-A-Grave entry for John W Pike

Find-A-Grave entry for Amy M Tuckfield Pike

Find-A-Grave entry for Peter Newman Pike

Find-A-Grave entry for Mary L. Randall Pike