BIOGRAPHY
Charles S. "Chas" Peterson was born in Snowflake, Arizona on January 30, 1927.

Chas was an active member of The Church of Jesus Christ of Latter-day Saints and served a mission to Sweden in 1947-1949.

Chas served in the US Army during World War II from 1945-1946 as part of the occupation troops in Tokyo, Japan.

Chas married Elizabeth Colette "Betty" Hayes of Wilmington, Delaware on August 17, 1953 in the Salt Lake LDS Temple.

Chas earned BA and MA degrees from Brigham Young University (1953, 1958; respectively) and a Ph.D. from the University of Utah (1967).

Chas was a professional historian with specialties in Mormon History and Resource Management Studies. He ranched and taught at four Utah universities and colleges. (Carbon College in Price UT, Professor Emeritus at Utah State University in Logan UT, ...) He was director of the Utah Historical Society and the Man and His Bread Museum. He was editor of the Utah Historical Quarterly, the Western Historical Quarterly, and a University of Utah Press series on Utah history. He was the recipient of grants and fellowships from the National Endowment for the Humanities, the American Association for State and Local History, and the Huntington Library.

Betty passed away on September 18, 2000 after a long illness. Her funeral was held at the Metcalf Mortuary in St. George on September 23 and she was buried in the Pine Valley Cemetery.

After the death of his first wife, Chas married May Frances Kemp, widow of Merrill J. Kemp, on April 17. 2004. She passed away on December 2, 2015 and funeral services were held on December 7 in the Bloomington Hills Stake Center.

Chas passed away on May 10, 2017 at the age of 90. His funeral was held at the Metcalf Mortuary in St. George on May 13 and he was buried in the Pine Valley Cemetery.



PUBLICATIONS
Book: "Take Up Your Mission: Mormon Colonizing along the Little Colorado River, 1870-1900", 1973

Book: "Look to the mountains, Southeastern Utah and the La Sal National Forest", 1975

Book: "Utah: A History", 1977, 1984

Book: "The Awkward State of Utah: Coming of Age in the Nation 1896-1945" (with coauthor Brian Q. Cannon), 2015

Juanita Brooks Lecture: "A Utah Moon: Perceptions of Southern Utah" (1984)

Juanita Brooks Lecture: "Hopeful Odyssey: Nels Anderson, Boy Hobo, Desert Saint, Wartime Diarist, Public Servant,
Expatriot Sociologist" (3/28/2012)



FAMILY
Chas' Parents and Siblings:
Joseph Peterson
Lydia Jane Savage Peterson
Alma Mathers Peterson
Charles S. Peterson
Roald Emerson Peterson
Leon L. Peterson
Levi S. Peterson

(4/10/1874-6/17/1943) (married xx/xx/xxxx)
(12/21/1892-12/10/1985)
(5/19/1925-8/31/1928)
(1/30/1927-5/10/2017) (married Elizabeth Colette "Betty" Hayes and May Kemp)
(7/14/1929-8/8/2003) (married Luana Ada Field)
(xx/xx/xxxx-xx/xx/xxxx) (married Xxxxxxx X. Xxxxxxxx)
(xx/xx/xxxx-xx/xx/xxxx) (married Xxxxxxx X. Xxxxxxxx)

Betty's Parents and Siblings:
Alton John Hayes
Melba Tew Hayes
Xxxxxxx X. Xxxxxxxx
Xxxxxxx X. Xxxxxxxx
Xxxxxxx X. Xxxxxxxx
Xxxxxxx X. Xxxxxxxx
Xxxxxxx X. Xxxxxxxx


(1/15/1905-4/19/1990) (married xx/xx/xxxx)
(1/13/1904-5/17/1995)
(xx/xx/xxxx-xx/xx/xxxx) (married Xxxxxxx X. Xxxxxxxx)
(xx/xx/xxxx-xx/xx/xxxx) (married Xxxxxxx X. Xxxxxxxx)
(xx/xx/xxxx-xx/xx/xxxx) (married Xxxxxxx X. Xxxxxxxx)
(xx/xx/xxxx-xx/xx/xxxx) (married Xxxxxxx X. Xxxxxxxx)
(xx/xx/xxxx-xx/xx/xxxx) (married Xxxxxxx X. Xxxxxxxx)

Chas & Betty's Family:
Charles S. Peterson
Elizabeth Colette Hayes Peterson
Colette Peterson
Joseph Peterson
John Peterson
Matt Peterson
David Peterson
Samuel Peterson


(1/30/1927-5/10/2017) (married 8/17/1953)
(6/7/1932-9/18/2000)
(xx/xx/xxxx-xx/xx/xxxx) (married Leon Spackman)
(xx/xx/xxxx-xx/xx/xxxx) (married Becky Heaton)
(xx/xx/xxxx-xx/xx/xxxx) (married Linda Israelsen)
(xx/xx/xxxx-xx/xx/xxxx) (married Pam Burgon)
(xx/xx/xxxx-xx/xx/xxxx) (married Melanie Crandall)
(xx/xx/xxxx-xx/xx/xxxx)
PHOTOS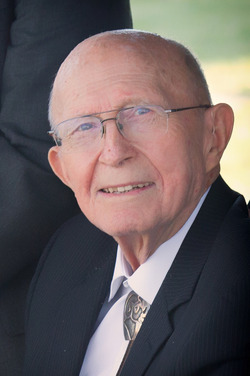 REFERENCES
Obituary of Charles "Chas" Peterson

Obituary of Charles "Chas" Peterson in the St. George News

In Memorium, Charles "Chas" Peterson, 1927-2017
by Brian Q. Cannon
Utah Historical Quarterly (Volume 85, Number 3, Summer 2017), pp. 285-286

Find-A-Grave entry for Elizabeth Colette "Betty" Hayes Peterson

Find-A-Grave entry for Joseph Peterson

Find-A-Grave entry for Lydia Jane Savage Peterson

Find-A-Grave entry for Alton John Hayes

Find-A-Grave entry for Melba Tew Hayes