BIOGRAPHY
Carrie Dey Elte Walker was born October 8, 1859 in Neshonoc, La Crosse, Wisconsin. She grew up in La Crosse County and attended Hamilton High School, one of two students graduating in the first class.

In October 1880, she was hired as the first public school teacher-principal in Silver Reef, Utah. She became ill with "flammatory crysipelas" (an acute skin infection now known as erysipelas -- high fever, shaking, chills, fatigue, headaches, vomiting) and was confined to her bed for four weeks. She began teaching in November 1880 and was paid $75 per month. This was an excellent wage, as most teachers in Wisconsin made $20-35 per month.

Carrie was described as "a most beloved teacher" and the school board minutes record "Miss Walker has taught the school to the satisfaction of both parents and pupils." Carrie was instrumental in arranging and hosting school and community functions to provide extra funding for the school program.

Carrie resigned in 1882 and married James C Liddle about 1884 (James was 48; Carrie was 25). James was born in Canada, was a strong advocate for public schooling in Silver Reef, and had recently sold his grocery store (with his brother Donald) to Woolley, Lund and Judd in 1881.

James and Carrie lived in Mt Pleasant, Fillmore and Salina, Utah.

After James died, Carrie attended Stanford University, graduating in 1903 with a bachelor's degree in psychology. She continued her education, earning a masters of letter at University of California Berkeley in 1904. She then lived in Oregon and Wasington.

In 1915, Carrie married Karl E. Norvall, a chiropractor known as the "drugless physician. They lived in California, Oregon, and Idaho. Carrie trained as a chiropractic at Palmer and Pacific College in Oregon.

Carrie died June 16, 1946 in Calaveras, California. It is not known where she was buried.



FAMILY
Parents and Siblings:
Edward E. Walker
Mary Elizabeth Bush Walker
Nathan Dyer Walker
Frank Bush Walker
Ada Annie Walker
El Dora Walker
Charles Bush Walker
Nora Delora Walker
Carrie Dey Elte Walker
Edward Fox Walker
Mary Eleanor Walker

(11/29/1819-7/2/1884) (married 1/28/1850)
(5/25/1822-10/10/1889)
(12/7/1850-xx/xx/1936) (married Ida Alice Gage)
(9/7/1852-4/14/1941) (married Xxxxxxx X. Xxxxxxxx)
(1/23/1854-12/8/1931) (married Flavel John Jones)
(5/15/1855-8/19/1898) (married Clarence Ash)
(xx/xx/1856-4/7/1861)
(3/29/1858-12/28/1878) (married Xxxxxxx X. Xxxxxxxx)
(10/8/1859-6/16/1946) (married as shown below)
(9/20/1861-3/29/1901) (married Xxxxxxx X. Xxxxxxxx)
(12/26/1864-2/27/1890) (married Byron E. Frank)

First Husband and Children:
James C. Liddle
Xxxxxxx X. Xxxxxxxx
Xxxxxxx X. Xxxxxxxx
Xxxxxxx X. Xxxxxxxx
Xxxxxxx X. Xxxxxxxx
Xxxxxxx X. Xxxxxxxx


(10/6/1836-1/8/1896) (married about 1884)
(xx/xx/xxxx-xx/xx/xxxx) (married Xxxxxxx X. Xxxxxxxx)
(xx/xx/xxxx-xx/xx/xxxx) (married Xxxxxxx X. Xxxxxxxx)
(xx/xx/xxxx-xx/xx/xxxx) (married Xxxxxxx X. Xxxxxxxx)
(xx/xx/xxxx-xx/xx/xxxx) (married Xxxxxxx X. Xxxxxxxx)
(xx/xx/xxxx-xx/xx/xxxx) (married Xxxxxxx X. Xxxxxxxx)

Second Husband and Children:
Karl E. Norvall
Xxxxxxx X. Xxxxxxxx
Xxxxxxx X. Xxxxxxxx
Xxxxxxx X. Xxxxxxxx
Xxxxxxx X. Xxxxxxxx
Xxxxxxx X. Xxxxxxxx


(xx/xx/1856-xx/xx/xxxx) (married xx/xx/1915)
(xx/xx/xxxx-xx/xx/xxxx) (married Xxxxxxx X. Xxxxxxxx)
(xx/xx/xxxx-xx/xx/xxxx) (married Xxxxxxx X. Xxxxxxxx)
(xx/xx/xxxx-xx/xx/xxxx) (married Xxxxxxx X. Xxxxxxxx)
(xx/xx/xxxx-xx/xx/xxxx) (married Xxxxxxx X. Xxxxxxxx)
(xx/xx/xxxx-xx/xx/xxxx) (married Xxxxxxx X. Xxxxxxxx)
PHOTOS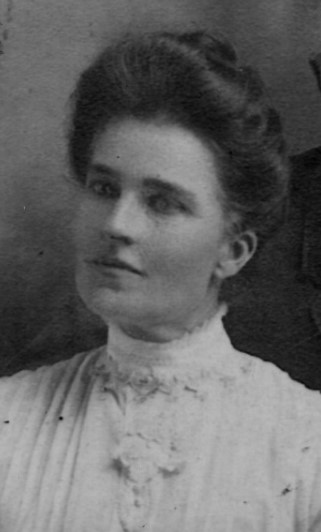 Carrie Walker



REFERENCES
Carrie Dey Elte Walker Liddle Norvall
A research report by Elaine Young, PhD.

Mocavo entry for Edward Walker
with links to pages for other family members.

Find-A-Grave entry for James C. Liddle

OneGreatFamily entry for James C. Liddle