BIOGRAPHY
Albert James Hutchings was born in Beaver, Utah on February 5, 1888.

Albert was a teacher and then principal of the Beaver City Schools.

Albert married another teacher, Anna Mary Olsen in Richfield, Utah on February 6, 1909,

They continued to teach for a number of years until Albert went east to be trained for dental surgery.

After getting his dental degree, they returned to Utah and resided in Beaver for a number of years. About 1925, they moved to St. George where Albert set up his dental practice.

Anna died in St. George on August 13, 1928 and was buried in Plot B_164_2 of the Mountain View Cemetery in Beaver.

After Anna's death, Albert married Nora Wright in St. George on September 3, 1930.

A few years after the death of her husband, Don Allen Lightner, Albert married Neida Canfield Lightner
on April 6, 1944.

Albert & Neida Hutchings were killed in a traffic accident November 18,1962 on old Highway 91 south of
Cove Fort in Millard County. Albert was buried in Plot B_164_4 of the Mountain View Cemetery in Beaver.
Neida was buried in Plot B_3_12_2 of the St. George City Cemetery.



FAMILY
Parents and Siblings:
James Anderson Hutchings
Sarah Coplan Hutchings
William Carlos Hutchings
Florence Hutchings
Albert James Hutchings
Hortense Hutchings
Karl Douglas Hutchings
Ambrose Varian Hutchings
Irene Hutchings
Miles Otis Hutchings

(11/23/1858-10/31/1945) (married 11/12/1882)
(6/22/1864-7/11/1944)
(xx/xx/xxxx-xx/xx/xxxx) (married Xxxxxxx X. Xxxxxxxx)
(xx/xx/xxxx-xx/xx/xxxx) (married Xxxxxxx X. Xxxxxxxx)
(2/5/1888-11/18/1962) (married as shown below)
(xx/xx/xxxx-xx/xx/xxxx) (married Xxxxxxx X. Xxxxxxxx)
(xx/xx/xxxx-xx/xx/xxxx) (married Xxxxxxx X. Xxxxxxxx)
(10/31/1895-2/2/1954) (married Martha Ann Dean Hutchings)
(xx/xx/xxxx-xx/xx/xxxx) (married Xxxxxxx X. Xxxxxxxx)
(xx/xx/xxxx-xx/xx/xxxx) (married Xxxxxxx X. Xxxxxxxx)

First Wife and Children:
Anna Marie Olsen Hutchings
Lorna Elsie Hutchings

Iona Janice Hutchings
Gordon Olson Hutchings


(7/28/1887-8/13/1928) (married 2/6/1909)
(2/15/1911-7/3/1987) (married Miles Evan Judd
and Charles Howard Masterson)
(9/21/1913-8/27/1916)
(8/20/1917-5/26/1936)

Second Wife and Children:
Nora Wright Hutchings
Carmen Hutchings


(7/1/1909-8/22/1976) (married 9/3/1930)
(12/30/1932-11/25/2005) (married John Conrad Worsencroft)

Third Wife:
Neida Lightner Hutchings


(12/8/1901-11/18/1962) (married 4/6/1944)
PHOTOS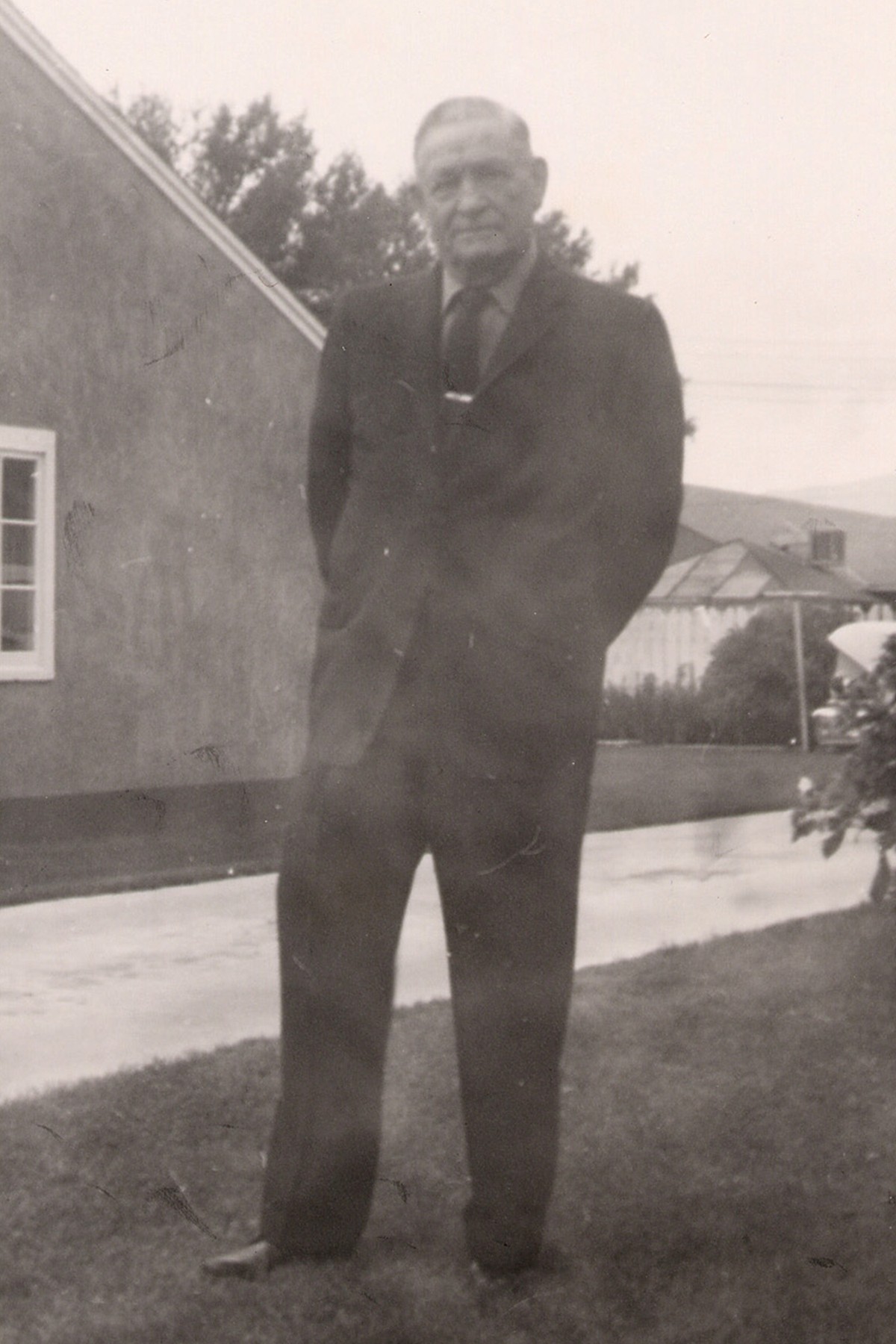 Albert James Hutchings DDS



REFERENCES
Find-A-Grave entry for Dr Albert James Hutchings
Find-A-Grave entry for Anna Marie Olsen Hutchings
Obituary of Anna Olsen Hutchings
Find-A-Grave entry for ora Wright Averett
Find-A-Grave entry for Neida Canfield Lightner Hutchings
Death certificate for Neida Lightner Hutchings