LOCATION
Dixie State University
Holland Centennial Commons, Room 330
225 South 700 East
St. George, UT 84770
(435)634-2087 Reading Room Desk
http://library.dixie.edu/special_collections/index.html
SpecialCollections@dixie.edu

Northeast corner of the 3rd floor

Special Collections Librarian & Archivist: Kathleen Broeder
(435)652-7718 or kathleen.broeder@dixie.edu

Special Collections Paraprofessional: Tammy Gentry
(435)634-2087 or tammy.gentry@dixie.edu

Special Collections Paraprofessional: Tracey O'Kelly
(435)652-7721 or okelly@dixie.edu

Regular Hours: (Also open by appointment)
10:00-12:00,1:00-5:00 Monday-Wednesday & Friday
10:00-12:00,1:00-6:00 Thursday



OVERVIEW
The Special Collections and Archives is a subdivision of the Dixie State University Library and contains
selected local, family, and historical materials about the geographically contiguous areas of Washington County,
the Arizona Strip, and the Big Muddy region of Nevada, as well as materials documenting the history of Dixie
State University. The collection may contain materials or ephemera that are out-of-print; need special handling;
or that may be irreplaceable, fragile, rare, etc. Special Collections materials may not be checked out and must
be used under supervision in the Special Collections Reading Room.

The Washington County Utah Regional Repository is located within the Special Collections and Archives.



HISTORY
TBD



HOLDINGS
Special Collections Books and Oral Histories

Archival material.



PHOTOS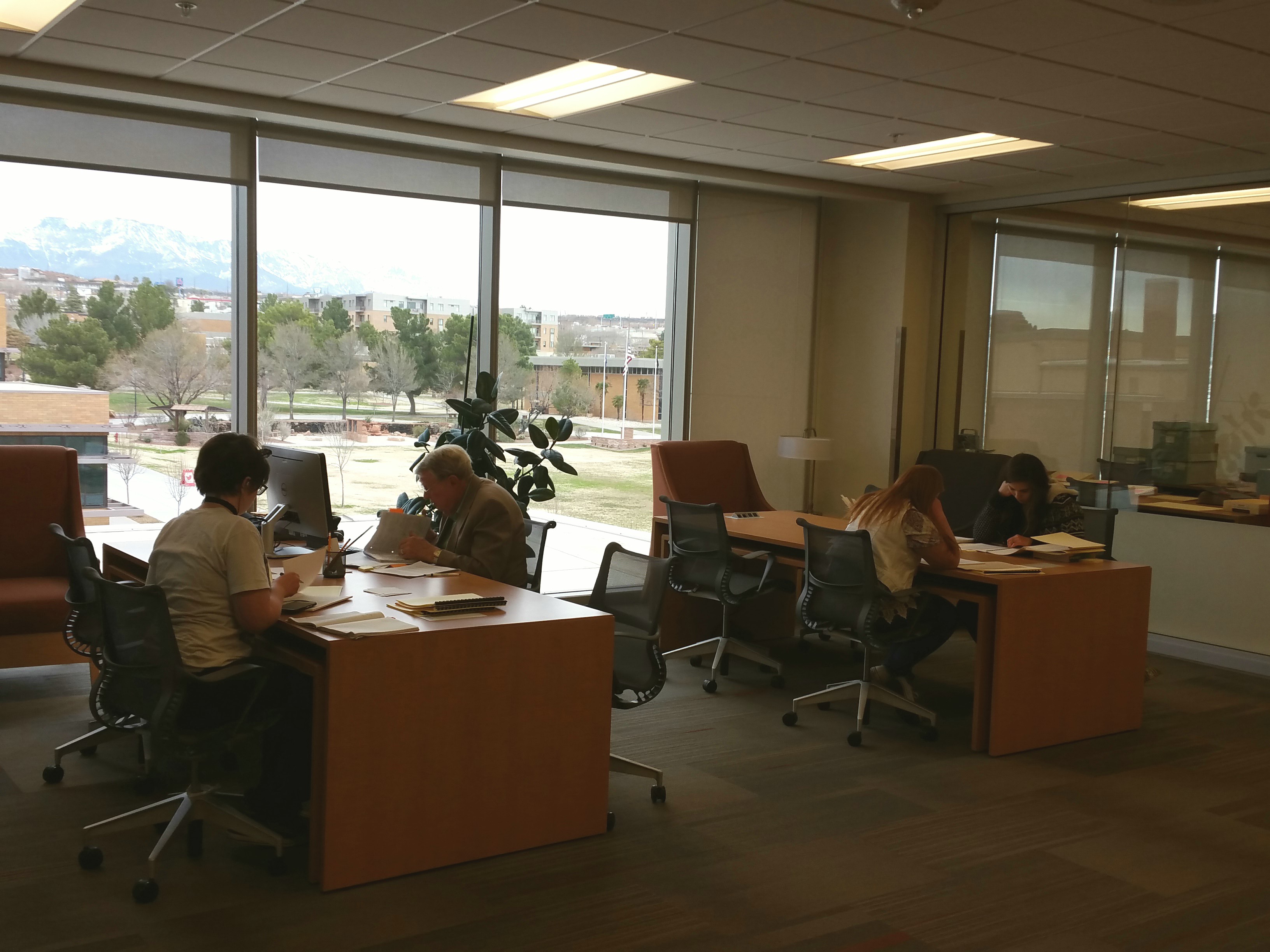 WCHS-03223 Photo of the Special Collections reading room at Dixie State University



REFERENCES
Archival Documents Searching Made Easy.
Special Collection Books Searching Made Easy.
Oral History Searching Made Easy.

Washington County Utah Regional Repository.

Utah Regional Repositories.

Utah State Historical Records Advisory Board (USHRAB).