LOCATION
In Leeds Creek Canyon, Dixie National Forest
3.7 miles northwest (327°) from Leeds, Utah

37° 16' 59.14" North Latitude, 113° 23' 42.37" West Longitude
37.283094° North Latitude, 113.395103° West Longitude
4,655 feet (1,419 meters) MSL

To get to the Children's Forest at the Kiln parking lot from I-15, take southbound Exit 23 (Leeds/Silver Reef) and then turn right/west onto Silver Reef Road;
or from northbound I-15 take Exit 22 and follow State Route 228 (Main St. through Leeds) for 1.7 miles, and turn left/west onto Silver Reef Road.
After 0.7 miles the road name changes to Oak Grove Road. It crosses a creek and turns to gravel at 1.5 miles. At mile 2.1 bear right staying on Oak Grove Road, and at mile 4.2 park at the Children's Forest parking lot.
For a map, click here.



DESCRIPTION
There is a parking lot and 0.5 mile nature trail that interprets the area's natural and cultural resources for visitors. There is also an access trail up to the Leeds Creek Kiln.



HISTORY
This nature feature was designed and built in 2001 by children from local elementary schools with the help of an Elderhostel group.



PHOTOS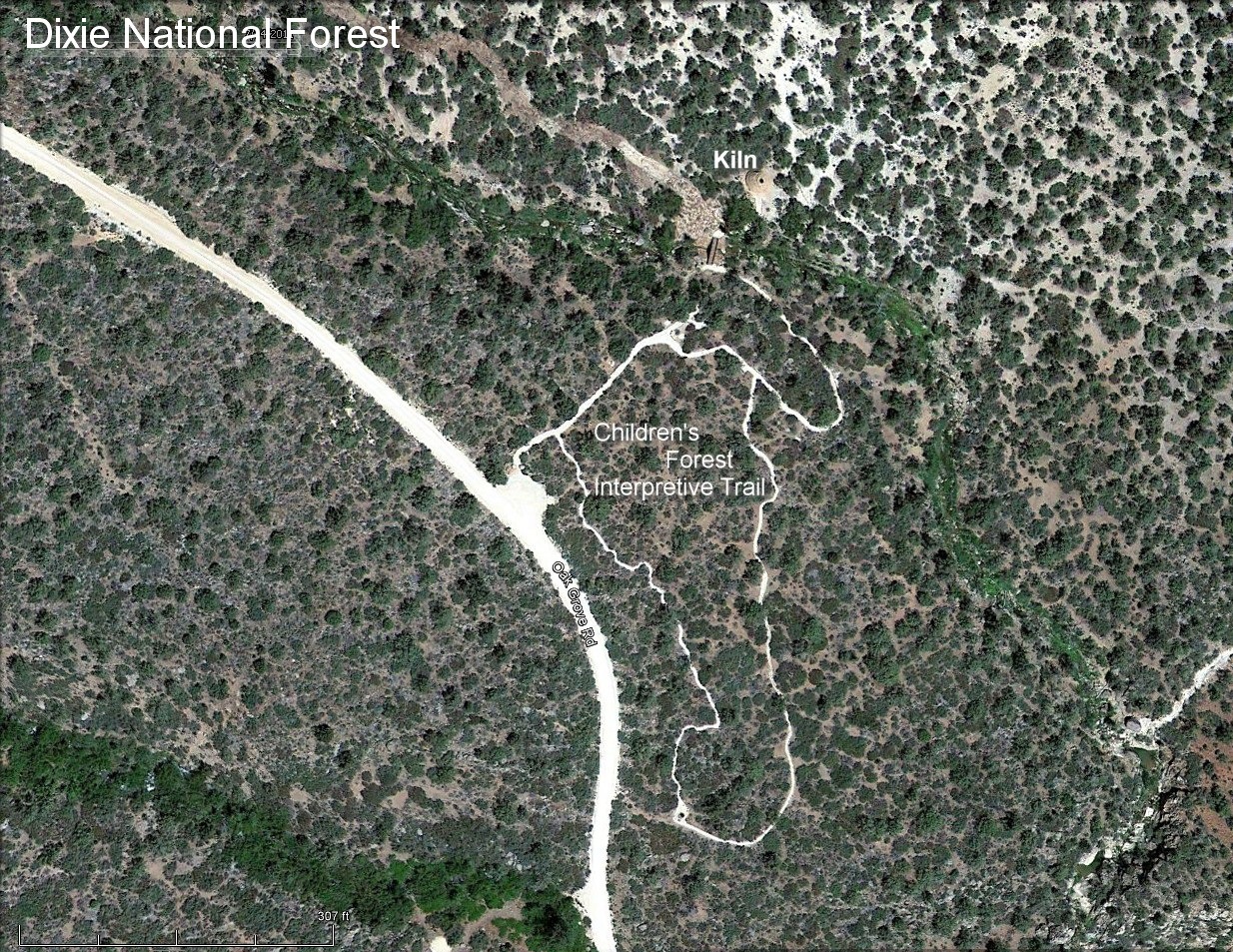 Children's Forest including an interpretive trail and the Leeds Creek Kiln

WCHS photos:
WCHS-01940 Photo of the sign for the Childrens' forest at the Kiln



REFERENCES
Dixie National Forest Visitor Guide
Page 5