LOCATION
Originally at 306 West 300 North in St. George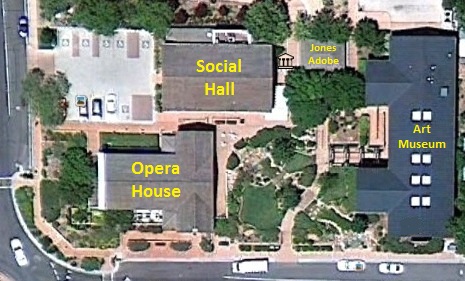 Now located on the plaza at the Pioneer Center for the Arts
(between the St. George Art Museum and the St. George Social Hall)
on the northeast corner of Main Street and 200 North in St. George

37° 6' 43.3" North Latitude, 113° 34' 57.0" West Longitude
2,819 feet MSL



DESCRIPTION
TBD



HISTORY
This one-room adobe home was built around 1865. It measured 24 x 16 feet and was located in the Sand Town area of the city.

In 1994, it was owned by Clarence Amos & Madeline Empey Jones and was slated for demolition. Sydney di Villarosa, an active member of the Washington County Historical Society, arranged for the owners to donate the collapsing building to the city. Russell Bezette disassembled the building, numbering each of its pieces. With funds from the George S. & Delores Dore Eccles Foundation, Bezette reassembled reassembled the building six years later on the plaza at the Pioneer Center for the Arts.

The home is available for tours.



BIOGRAPHY
??? Jones TBD.



PHOTOS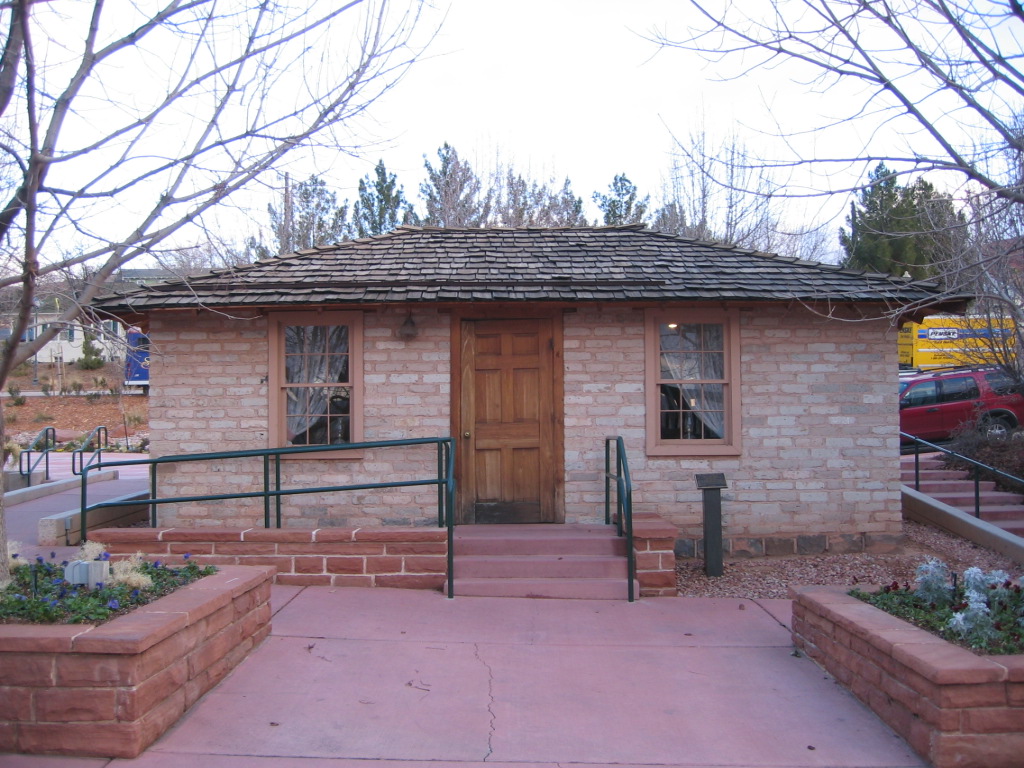 WCHS-00325 Front of the Jones Adobe Home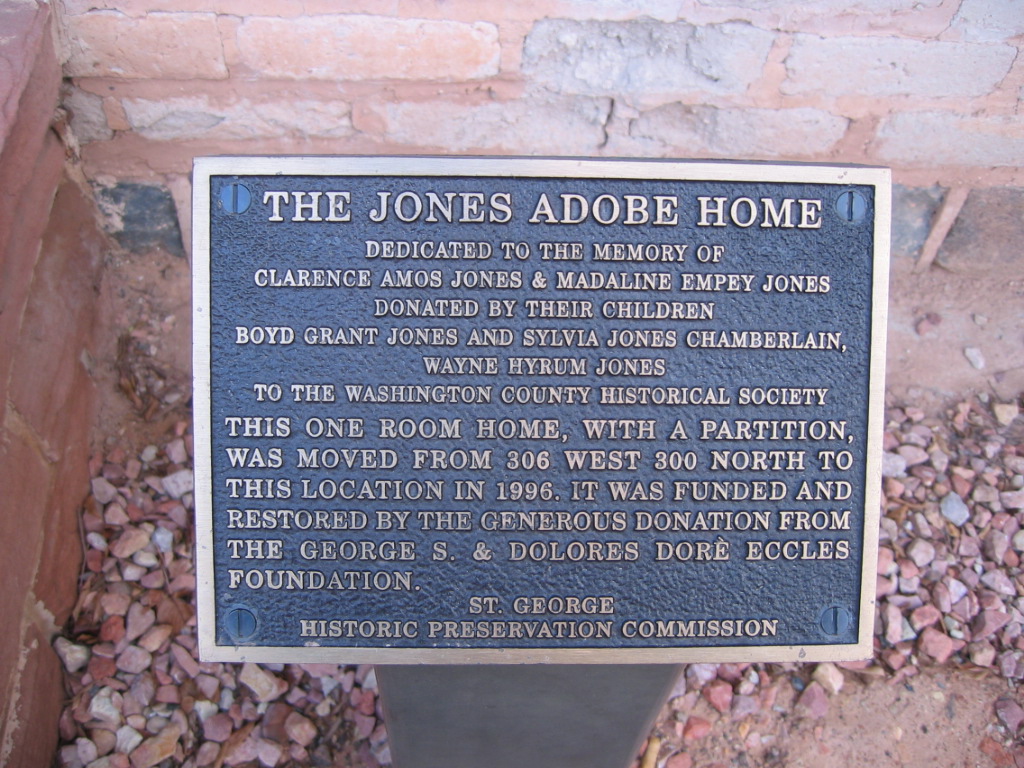 WCHS-00326 Plaque in front of the Jones Adobe Home



REFERENCES
Dr. Douglas D. Alder, "Living in one room"
Life Today section of Today in Dixie, July 16, 2009, pp. 7, 9